Tom Brady Reflects on 'I'll Retire When I S*ck' Comment After Actually Announcing Retirement: 'It's Not That I Can't Play or Continue to Play, But There's an Important Choice For Me to Make'
Published 02/08/2022, 11:14 AM EST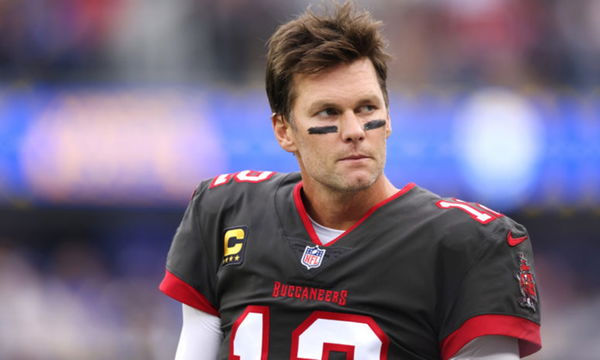 If not the greatest player that the NFL has ever seen, Tom Brady is somewhere at the top of the list. Brady owns almost every record in the record book. Last season was one of his best. So to some, when the quarterback announced his retirement, it came as a shock. 
Previously, Brady has mentioned many times that there is only one reason he would consider retirement. The reason was not being able to play at an elite level. So why now? Does Tom Brady s*ck? Is that the real reason he chose to retire?
ADVERTISEMENT
Article continues below this ad
Brady answers the 'I'll retire when I s*ck' comments
In the recent episode of the 'Let's Go!' podcast, Tom Brady sat down with Jim Gray. Gray asked him many hard-hitting questions, and Brady reflected on many moments from the past. It was the first time we directly heard from Brady himself after he announced his retirement. 
In his retirement post, Brady wrote that football is an 'All-in' sport. It requires mental, physical, and emotional aspects every day. Tom has always given it his all. And he has previously said that he'll retire when he s*cks. So why, after leading the charts in every QB category, did the GOAT choose to retire?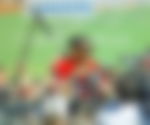 "It's not that I can't play or continue to play, but there's an important choice for me to make." Brady said, "Everything comes at a cost. And the cost is, what am I missing out on? As you get older, there are things outside of the sport that demand attention and energy that football has always gotten. Time for me to commit to those types of things." 
Tom Brady has always performed at the top level. Football has always been his number one focus. But now, he would like to take a step back, relax and focus on other things.
To

Tom Brady, i

t just feels like the right time 
ADVERTISEMENT
Article continues below this ad
Tom Brady has had a very successful 22 season career. He has set numerous records and won many championships. But he was missing out on a lot too. Brady said, "You know a lot of things have come up over the years in the last ten years of my life as I've gotten closer to this decision this last week and in the end, felt like it's just the right time to do it."
Five years ago today, Tom Brady and the New England Patriots pulled off one of the greatest comebacks in NFL history against the Falcons in Super Bowl LI 🤯

(via @NFL)pic.twitter.com/NQJ1qei3CX

— Sports Illustrated (@SInow) February 5, 2022
ADVERTISEMENT
Article continues below this ad
The time just felt right for the legendary quarterback to walk away from the field. He has already given us a lot. Now Brady would like to focus on family and other things. 
Watch This Story: Justin Herbert, Maxx Crosby named MVPs as AFC Outlasts NFC in 2022 Pro Bowl