Tom Brady Announces His Retirement In Teary-Eyed Video After 23rd Season
Published 03/14/2023, 5:43 PM EDT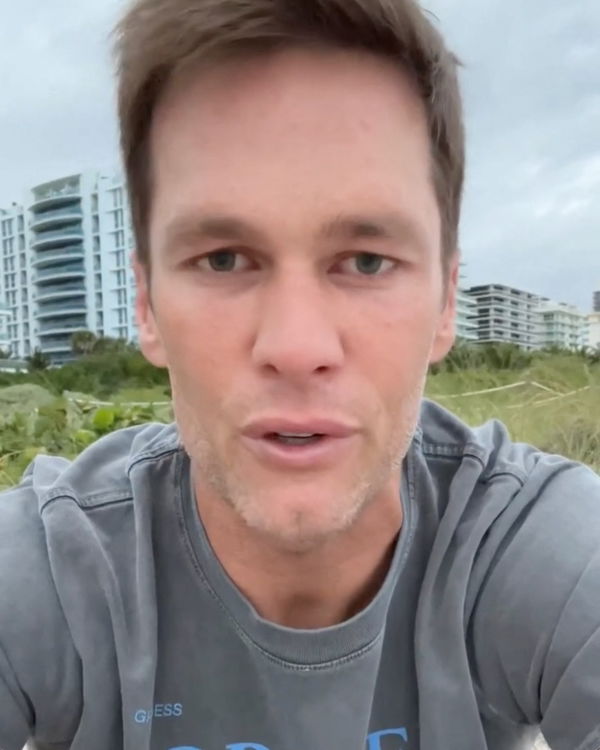 Tom Brady is arguably the best player to ever grace the football field in the NFL. In the 23 years that he played, the 'weak kid from San Mateo' established himself as an untouchable quarterback who became a dream player for any team in the league. He announced his retirement from pro football for the second time in a year, leaving many fans shocked and wanting more. But the seven-time Super Bowl champion said in his retirement announcement that he was retiring 'for good' this time. He indicated that he will not go back on his decision again. 
Brady broke many records in his more than a two-decade-long career. From a weak QB that almost no one wanted to the first pick in every fantasy team, he showed that hard work does pay off.
Tom Brady retirement: When, Why and How?
ADVERTISEMENT
Article continues below this ad
Tom Brady announced his retirement from the NFL for the second time on February 1, 2023. After 23 long years on the field, Brady hung up his cleats at the age of 45 as the oldest QB in the NFL. He announced his decision in a short video on his social media in which he conveyed his decision in a very emotional tone.
"I know the process was a pretty big deal last time, so when I woke up this morning, I figured I'd just press record and let you guys know first," Brady said in the video. 
He thanked everyone for supporting him throughout his career which gave so many fans a lot of memories.
"I won't be long-winded. You only get one super emotional retirement essay, and I used mine up last year, so really thank you guys so much to every single one of you for supporting me," Brady added in his retirement statement. The QB also filed his retirement letter with the NFLPA, making him eligible for Hall of Fame induction in 2028.
There are many reasons that he chose the end of the 2022 season as the final point of his storied career. First, he went through a lot, off the field, during the season with his divorce from supermodel Gisele Bündchen. The couple parted ways in late October 2022 after 13 years of marriage. And that affected the QB's game big time. For the first time in his career, Brady endured a losing season, ending the 2022 stint with an 8-9 overall record. And he was 45 already so that factored in too. So, all of that culminated in Brady's decision to end his playing career.
Brady's Thirst Trap controversy
Just five days after his retirement, Tom Brady broke the internet with his shirtless photo in underwear. He shunned his clothes and just wore the Brady Brand briefs for a promotional photo that went viral for obvious reasons.
"Deals a deal @bradybrand," Brady wrote with the photo in his Instagram stories.
The photo broke the internet, but the QB also faced some flak as a section of fans didn't like what they saw. Thus started the thirst trap controversy.
Brady clarified that he didn't even know what a 'thirst trap' was. He said that he could do such a shoot only after retirement as he would have gotten a lot of shit if he walked into the locker room after that.
"I promise not to share too many more of those photos," Brady said on his 'Let's Go' podcast.
It remained all fun and games and didn't do much damage. After all, a little post-retirement fun is always allowed.
Divorce and retirement: How did the two affect Brady's life?
Tom Brady's divorce played a big role in his retirement. And the two combined to affect the QB's life in a big way. When he first announced his retirement in 2022, he said that he wanted to spend time with his family. But he came back in just 40 days and played another season for the Tampa Bay Buccaneers. And many believe that was the reason for his divorce.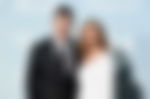 According to reports, his now ex-wife Gisele Bündchen wanted him to end his career to spend more time with his family. But when Brady decided to go back and play again, it did not go down well with her. After much speculation, the couple finally announced their divorce in separate statements on October 28, 2022. And thus ended a 13-year partnership between the two bests of their respective fields.
The divorce affected Brady's game big time. His form dipped and fans saw a slump that they had never seen from him before. The Buccaneers somehow managed to reach the playoffs after the QB picked up his form a bit. But both Brady and the Buccaneers looked a shadow of their former self that won the Super Bowl during the 2020 season.
The reaction to retirement by Gisele Bündchen and the sports world
The Tom Brady retirement news came almost as a shock to everyone. Most people expected him to play at least one more season and go out after winning another Super Bowl. But when the legendary QB broke the news, the sporting world paid tribute to the face of gridiron football around the world.
Legendary QB Peyton Manning reacted to Brady's retirement with a message to his friend. "Congratulations to my friend Tom on an unbelievable football career," Manning, who was Brady's arch nemesis during their careers, said in a social media post.
Brady's ex-wife Gisele Bündchen responded to his retirement announcement with a sweet message. "Wishing you only wonderful things in this new chapter of your life," Bündchen wrote in the comments of the QB's Instagram announcement.
Former England soccer captain David Beckham paid his tribute with a simple yet lovely message that encapsulated his love for Brady. "We love you man," Beckham commented.
Bill Belichick, the New England Patriots HC who was Brady's coach for two decades, celebrated his retirement on his 'Let's Go' podcast. "The greatest player, the greatest career. The great, great person," Belichick said.
Many other sports stars like Patrick Mahomes, Serena Williams, Derek Jeter and JJ Watt also showered some love on the legendary QB. He got the sendoff that he deserved. And the fans chipped in with some memes on the QB's retirement too.
Brady's post-retirement plans
Tom Brady has big things lined up for him after the end of his storied career. First of all, he will spend a lot of time with his kids. Brady has three children, son Benjamin Brady and daughter Vivian Lake with Gisele Bündchen, and the eldest Jack with actress Bridget Moynahan.
ADVERTISEMENT
Article continues below this ad
Along with that, the QB has his business empire to take care of. 'Brady Brand' apparel line, TB12 Sports and 'Religion of Sports ' marketing agency are some of the companies that have Brady's name.
But the biggest thing that he has lined up is the 10-year broadcasting deal with FOX worth $375 million. Brady signed the deal in 2022 after his first retirement. So even after hanging his cleats, Brady will remain a regular feature in the football broadcast. It will be just that he will analyze others rather than take the field himself.
ADVERTISEMENT
Article continues below this ad
So, Brady ended one of the greatest sporting shows in the world after running for more than two decades. But as he closed one chapter, the other is ready to open up.
Watch This Story: Tom Brady Lists 4 Mental Tricks for Achieving Greatness