Tom Brady Reveals the Difference in Pre Season Questions for Patriots and Buccaneers
Published 03/12/2021, 2:39 PM EST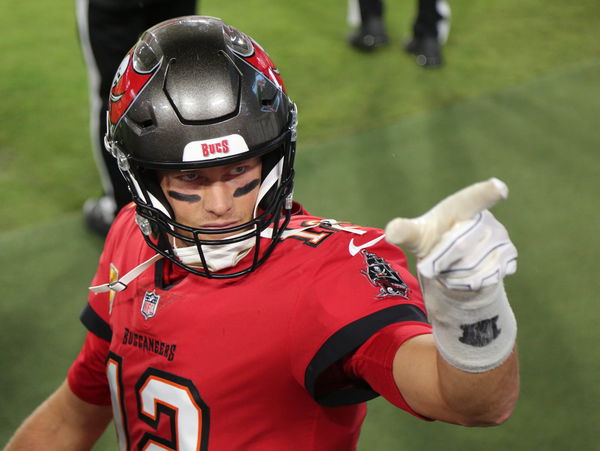 There was a lot of talk surrounding Tom Brady in the build-up to the 2020 NFL season. The 43-year-old veteran was in the news after opting to end his 20-year-long association with AFC East franchise New England Patriots. Brady was determined to prove that he could succeed in the absence of Head Coach Bill Belichick. That's exactly what he did.
ADVERTISEMENT
Article continues below this ad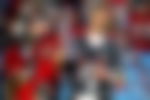 The former 6th-round pick led the Buccaneers to the Super Bowl LV title last month with a commanding 9-31 win over Kansas City Chiefs at the Raymond James Stadium.
ADVERTISEMENT
Article continues below this ad
In doing so, Tom Brady and Co. became the first team in NFL history to lift a Lombardi Trophy in front of home fans. But as we now know, it was not all rainbows and butterflies for Brady since moving to Florida in 2020.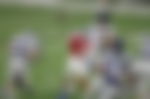 Tom Brady gets candid with James Corden, opens up on Buccaneers move
Appearing on the latest episode of The Late Late Show with James Corden, Brady revealed the self-doubt and media pressure he faced after picking jumping ship to the Tampa Bay Buccaneers.
He said, "Yeah, you know, it was very different, you know, because where I was for 20 years was obviously, you know, it was great. For me, it was spectacular. I wouldn't change anything.
"And I think that when we're at that point, you know, at the Patriots, everyone at the start of the season would be like, well, who are you guys playing in the championship game?
ADVERTISEMENT
Article continues below this ad
"And I think going into this year was different for me, because, you know, you go to a different place. And that wasn't really the question that was being asked, the question is, you know, can you guys be successful?
"How are you going to be successful? How are you going to learn from your teammates? How are they going to learn from you?" Brady said on the show.
It's safe to say those doubts have been clinically dismissed by Brady and the Bucs in the last couple of months. The aging shot-caller ended the 2020 NFL season with 4,600+ passing yards and 40+ passing touchdowns.
ADVERTISEMENT
Article continues below this ad
Brady recently signed an extension, which confirmed that he will return for the Buccaneers in 2022. Can he add to his already impressive tally of 7 Super Bowl Championship rings? Guess we'll have to stick around to find out.