Tom Brady Roasts Himself on Tiktok While Reacting to an Epic Fail From the 2020 NFL Season
Published 06/02/2021, 12:09 PM EDT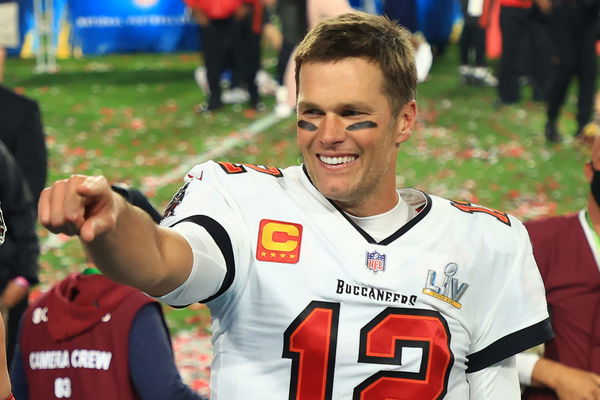 ---
---
Tom Brady is a proven champion on the field. With seven Super Bowl rings, the quarterback is arguably the greatest to have ever played the sport. 
ADVERTISEMENT
Article continues below this ad
But of late, Brady has been winning off the field as well. More specifically in the realm of social media. The Tampa Bay Buccaneers QB has treated his followers to plenty of laughs and gags on social media portals such as Twitter and Instagram. 
And now the quarterback has further expanded his portfolio. Taking to TikTok, fans can now enjoy more meme content curated by Brady himself. 
ADVERTISEMENT
Article continues below this ad
Tom Brady left embarrassed on TikTok post
Not afraid to crack a joke at his own expense, the QB decided to critique some of his plays from the past season. Claiming that he's just picked up on how to use the platform's green screen feature, the QB relived the good, the bad, the ugly.  
READ MORE – 49ers CEO Reveals Heartwarming Gesture by George Kittle After Signing a New Contract
The first play involved a touchdown pass to Tampa wide receiver Scotty Miller during the side's NFC title game against the Green Bay Packers. 
In the dying stages of the second quarter of the game, Brady launched a ball downfield to help the Bucs extend their lead over the Packers. 
"Here we go. Drop back, end of the second quarter in the NFC Championship Game. Give it to Scooter, Run in, bamn! Bowling Green State's finest. Spike that ball scooter," was Brady's impressive commentary over the clip. "We're not playing it safe. No risk it, no biscuit!" he added.
The second play of the clip though isn't one Brady will be adding to his personal highlight reel. Taking on the Chicago Bears, Brady had a mix up during a play regarding which down it was. 
While the quarterback thought it was a third down, it was actually the fourth down. In the clip, Brady looked visibly confused raising four fingers when he realized the blunder he had made.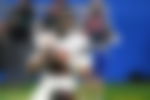 "You guys remember this one? Fourth quarter, last chance in Chicago. I thought it was the second-to-last chance in Chicago, but apparently not. I don't think I've ever been as confused as I am in this moment right here. Look at that face," he said as the clip played in the background.
ADVERTISEMENT
Article continues below this ad
READ MORE – NFL Insider Weighs in on Why Aaron Rodgers Possibly Hasn't Signed a New Contract With the Packers
Covering his face to save himself the embarrassment, Brady as usual took it as a sport and laughed at his own expense. 
ADVERTISEMENT
Article continues below this ad