Top 5 Greatest Steals in the NFL Draft in the 21st Century
Published 04/17/2021, 9:59 AM EDT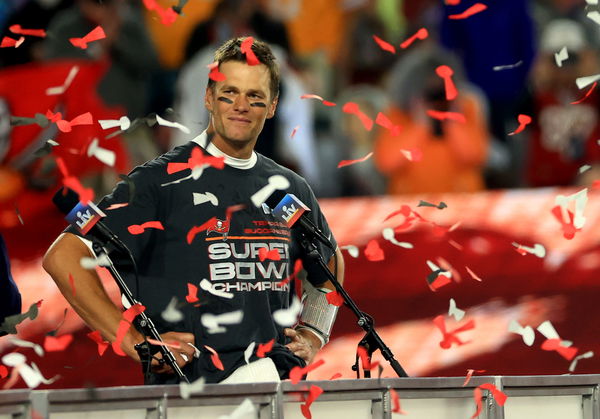 ---
---
The 2021 NFL Draft is just around the corner. Teams from across the league are working round the clock to secure their top prospects ahead of the upcoming season.
ADVERTISEMENT
Article continues below this ad
Players such as Trevor Lawrence (Clemson Tigers), Justin Fields (Ohio State), DeVonta Smith (Alabama), Ja'Marr Chase (LSU), and Trey Lance (NDSU), have all been grabbing headlines in recent weeks.
As we edge closer to NFL Draft Day on April 29th, let's take a look at some of the biggest draft surprises since the start of the 21st century.
ADVERTISEMENT
Article continues below this ad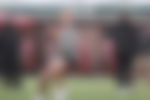 Top 5 greatest NFL Draft steals since 2000
Antonio Brown (6th round, 195th overall, 23rd WR)
Antonio Brown won the Super Bowl with Tampa Bay Buccaneers last year. Prior to that, he enjoyed a consistent spell as arguably the best wide receiver of the last decade with the Pittsburgh Steelers.
However, his off-field antics have constantly caused him a lot of trouble. But that seems to be a matter of the past as Brown aims to continue his NFL journey with the Bucs.
Russell Wilson (3rd round, 75th overall, 6th QB picked)
The Pete Carroll-coached Seattle Seahawks secured a major coupe by picking Russell Wilson at the 2012 NFL Draft. Despite the signing of free agent Matt Flynn that year, it was Wilson who won the race for a starting spot in coach Carroll's offense. Since then, he has gone on to establish himself as one of the top quarterbacks in the last decade.
George Kittle (5th round, 146th overall, 9th TE)
San Francisco 49ers tight end, George Kittle, had a record-setting season in 2018 a year before reaching the Super Bowl LIV in Miami.
Kittle had 1,377 receiving yards and 5 receiving TDs that year. This was the highest receiving yards tally recorded in the NFL prior to Travis Kelce's epic season with Kansas City Chiefs in 2020.
Richard Sherman (5th round, 154th overall, 34th DB)
The 33-year-old Richard Sherman is probably reaching the twilight of his NFL career. But not long ago, the cornerback was terrorizing offensive teams in the NFC as part of Seattle Seahawks' famed 'Legion of Boom' defense. He moved to the 49ers in 2019 but is currently a free agent and is reportedly being pursued by the New Orleans Saints.
Tom Brady (6th round, 199th overall, 7th QB picked)
ADVERTISEMENT
Article continues below this ad
Anything that we write about Mr. NFL himself, Tom Brady, won't do him justice.
ADVERTISEMENT
Article continues below this ad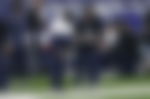 Trending Stories