Tom Brady Shares His Favorite Memory With Gronkowski
Published 01/02/2021, 11:37 AM EST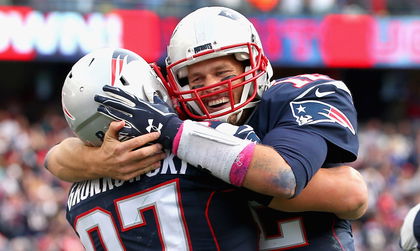 ---
---
Tom Brady and Rob Gronkowski form one of the most lethal QB-TE duo ever seen in the sport. Now in their 10th season playing together, the two have won 3 Super Bowls together during their time at the New England Patriots.
ADVERTISEMENT
Article continues below this ad
Currently plying their trade at Tampa, the duo has remained as close as ever and looking to mount another charge at the Lombardi trophy.
Brady needs no boombox
ADVERTISEMENT
Article continues below this ad
While talking to the media, Brady was asked about a hilarious incident involving Gronk re-gifting a present he'd given to Brady for Christmas. The gift in question, a retro Bluetooth boombox, known as the Bumpboxx.
Gronk had earlier said that he took the present back and gifted it to a member of the cafeteria staff instead. He felt that Brady really didn't need one, a thought that Brady certainly agreed with.
"I'm happy he did that. I said, 'Yes, you should do that absolutely," said the Tampa Bay Buccaneers quarterback.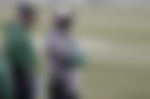 Gronkowski's GQ photoshoot training with Tom Brady
Brady then went on to narrate another funny incident he'd shared with Gronkowski in the past. "I've got a lot of great stories with him… There was one time, he was getting ready for a GQ photoshoot and he didn't think he was in good shape, so he called me up, and he's like, 'Hey, can we work out together? Can we throw a little bit?" said Tom Brady.
"So we went out on this baseball field, it was raining. It was April, nasty weather. And we hadn't thrown a pass since the end of the season. We threw probably 60 passes, routes, and we didn't drop a ball.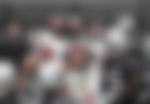 "And then he was like [imitates Gronkowski], 'Dude, that was great. That was perfect. That was just what I needed. I feel ripped now.' And he was ready for his photoshoot because of one day of the two of us working out together.
ADVERTISEMENT
Article continues below this ad
"It was good execution, but I think for him, it was more important that he felt like he was shredded, and now he could go get ready for his GQ photoshoot. That's one of the great stories. Just him being Rob. That's why everyone loves him," Brady said.
With the spot in the Playoffs confirmed, the Buccaneers take on the Atlanta Falcons in the final game of the regular season. And after the team's recent performance against the Detroit Lions, one can expect more touchdowns from the duo pretty soon.
ADVERTISEMENT
Article continues below this ad