Tom Brady Still Isn't Happy About the League's New Jersey Rule
Published 09/09/2021, 11:58 AM EDT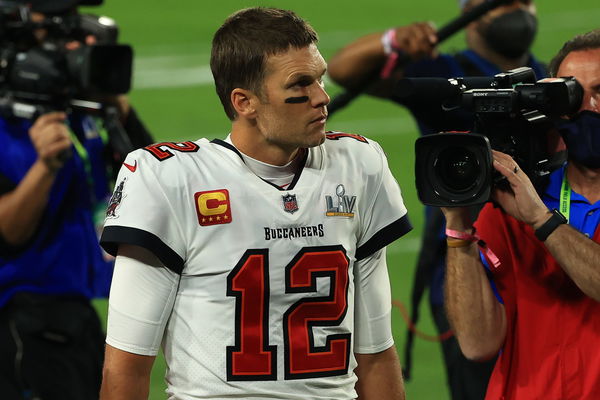 The 2021 NFL season is just round the corner. Teams across the league are working round the clock to ensure that their players are fit and ready to go when the league kicks off on September 9, 2021, at the Raymond James Stadium. Super Bowl LV champions, Tampa Bay Buccaneers, will host NFC East franchise Dallas Cowboys on opening day in Florida. Tom Brady and Co. Seek determined to defend their title as they aim to make it back to the Super Bowl in 2021.
The Bucs have retained their squad from last season, with key names signing short-term extensions to play alongside GOAT Tom Brady. However, there are still a few issues that Mr. Brady has with league officials, one of them includes the change in jersey rules.
Tom Brady not happy with amended NFL jersey rule
ADVERTISEMENT
Article continues below this ad
As is public knowledge now, NFL commissioner Roger Goodell along with NFL owners gave the green light to alter the jersey number rule.
Under updated guidelines, running backs, tight ends, fullbacks and wide receivers may wear jersey numbers 1-49 and 80-89. Defensive backs will be allowed to wear numbers 1-49, linebackers 1-59 and 90-99, offensive linemen 50-79 and defensive linemen 50-59 and 90-99. There were no changes for quarterbacks, kickers and punters.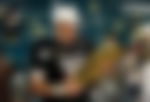 Speaking to the Tampa Bay Times, Brady revealed that he was less than content with this new development.
ADVERTISEMENT
Article continues below this ad
"The number rule is crazy. Literally, guys changed their numbers today. I'm playing two guys who had different numbers in the preseason. So, yeah you've got to watch film and know who you're studying but so do running backs. They've got to know who to block. So does the offensive line. So does the receivers who are adjusting their routes based on blitzes."
This new change will be applicable from Week 1 of the upcoming season which starts this week. The Bucs will be eager to start their title defense on a positive note.
ADVERTISEMENT
Article continues below this ad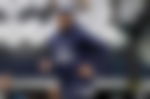 But of course, we expect Brady to bring up the jersey number issue later this year because it is bound to raise a few problems for veteran players who were used to playing in the old system.