Tom Brady Takes it to the Next Level; Develops a COLOR Along With Pantone
Published 12/23/2021, 3:14 PM EST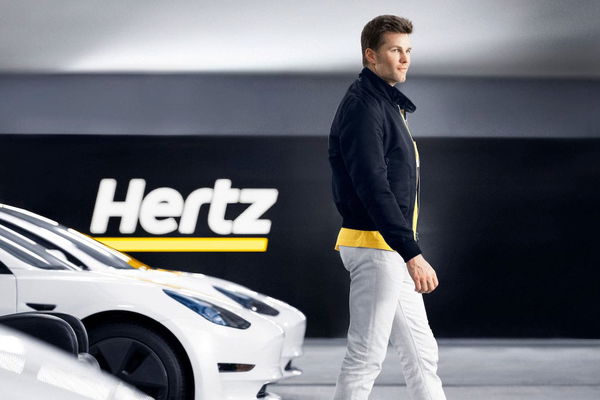 ---
---
When you are as rich and popular as Tom Brady, the most logical step is to branch out to new avenues. The former New England Patriots player is a prime example of how diversifying done right can be beneficial.
ADVERTISEMENT
Article continues below this ad
Be it launching a fitness regime TB12 or 'BRADY,' the man has never stopped, and with his latest innovation, it looks like he never would.
ADVERTISEMENT
Article continues below this ad
What is 'BRADY'?
A couple of months ago, Seven-Time Superbowl winner Tom Brady announced the opening of his latest venture, 'BRADY'. So what is 'BRADY'? It is nothing but a clothing line co-founded by the GOAT and fashion entrepreneur Jens Grede. The clothing line will focus mainly on new-gen athleisure.
Ever since the venture's announcement, the details have pointed towards only one thing – INNOVATION. And once you know the brains behind the scenes, you know the claim is legit. The GOAT's advisor for his new clothing line is none other than his wife and supermodel Gisele Bundchen.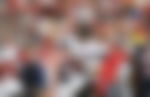 BRADY BLUE! Tom Brady develops a brand new color in partnership with Pantone
With acclaimed and proven brains behind 'BRADY', groundbreaking innovation is expected and that's exactly what has happened. The Tampa Bay Buccaneers quarterback in a bid to give a unique angle to his clothing wear has ended up making a brand new color. YES! YOU READ THAT RIGHT. A new color called 'BRADY BLUE' now exists. So you can buy 'BRADY BLUE' colored clothes from 'BRADY'.
The 'BRADY BLUE' color has been conceptualized in collaboration with Pantone – longtime influencers in color.  According to a news release, the Brady Blue color "embodies the brand's founding principles to be the best you can be while inspiring fearlessness, resilience, and confidence towards achieving peak performance."
ADVERTISEMENT
Article continues below this ad
The press release further sheds light on how 'BRADY BLUE' also embodies soul-defining traits. "Exuding strength and confidence, BRADY BLUE is an impressive blue shade with an intensity emblematic of Tom Brady's self-determination and commitment to precision," the press release says.
ADVERTISEMENT
Article continues below this ad
BRADY BLUE will go live on 12th January 2022. How excited are you for Tom's new innovation? Let us know your thoughts!