Tom Brady Uses Three Impactful Words to Iconify the Power of Press
Published 12/27/2022, 5:00 AM EST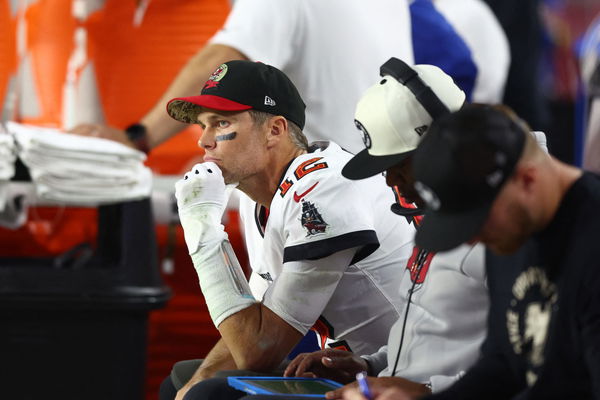 The media portal is one of the ideal techniques for staying informed about new happenings. In sports, the industry has a crucial role in informing and entertaining the audience. However, sometimes both areas do not go hand in hand when the analysts and athletes have a fuss about any topic. Tom Brady has the perfect words to describe the influence of the media.
During the 'Let's Go! Podcast,' Jim Gray and Tom Brady contemplate over topics like the Bucs' Christmas Day game. They also talk about the relationship between the media and the players when they ask queries. The Tampa Bay Buccaneers quarterback kept a perfect three-word phrase to recognize the leverage of the press.
Tom Brady mentioned, "I think that's what actually grows the game a little bit Jim is when, you know, analysts say things and players make comments on their social media accounts. it actually, the venom sells, Jim. Unfortunately, in sports, the rivalries and just the back and forth is actually the fans love it."
ADVERTISEMENT
Article continues below this ad
"They loved it. They love that type of engagement, and that's kind of where we are. You know, the relationship between the media and the players has always been contentious, and I think it will always be contentious," He added.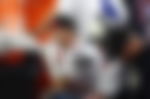 There are instances when the media and athletes do not stand on the same page. The latest example was when the reporters sought clarity over the botched punt by Bucs' Giovani Bernard. However, the RB was not interested in speaking to the media.
TB12 recently made history with his 331st career start against the Cardinals. But would this year be his last?
Tom Brady kept a bold statement over his retirement
Tom Brady sent the NFL world into a tizzy after taking back his retirement and returning to play. The 45-year-old is still not over with the game and intends to clinch the eighth Lombardi. Recently, TB12 talked about it and clarified that the upcoming announcement would be the last and that he would not return.
ADVERTISEMENT
Article continues below this ad
According to Pro Football Talk, Tom Brady said via the Let's Go! Podcast that his career would end the next time he retired. So he'd sketch it out when that day arrived.
ADVERTISEMENT
Article continues below this ad
Brady can go on. While 2022 was not the year he had hoped for, he was still sufficiently talented to play for another NFL team. It is yet to see if such a thing happens in the offseason.
Watch This Story: Tom Brady Went to The Same High School As This Controversial MLB Hall of Famer Who Was Also A 14x All-Star
Edited By: Gurjyot Singh Dadial