Tom Brady vs. Aaron Rodgers: TMZ Poll Answers the Burning Question of Which NFL Superstar Should Retire First
Published 01/16/2023, 11:30 AM EST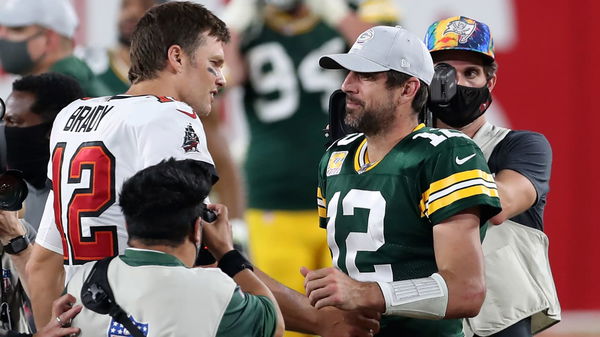 This year, the lead and top quarterbacks, like Aaron Rodgers from the Green Bay Packers, and Tom Brady from the Buccaneers, miserably failed in winning games. Although TB12's Tampa Bay could save a spot for themselves in the playoffs, A-Rod has plenty of time to direct his attention to other pretty things. The season also raised a long-standing question: should the seven-time Super Bowl winner and the back-to-back MVP award-winning QBs retire? If yes, then who should leave the league first?
TMZ put out a poll for the public. There were various questions. One of them was: Out of Tom Brady and Aaron Rodgers, who should retire first?
Will Tom Brady retire before Rodgers?
ADVERTISEMENT
Article continues below this ad
The 15x Pro Bowl selection faced a lot of questions about his retirement this season. It was a unique one; personally and professionally. After going through a swift divorce and witnessing a lot of changes on his roster, the 45-year-old QB could not overcome the problems that plagued the season.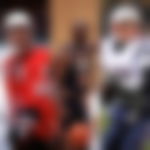 ADVERTISEMENT
Article continues below this ad
This season also saw his second-lowest passing yards per attempt of his career, falling to 6.4 yards. Many people also believed that the star QB has been showing his age.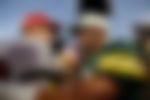 Rodgers also was not different this season. The Packers started strongly and won four straight games. However, they slumped and lost against the Lions which caused them to lose a seat in the playoffs. This was his worst season since Matt LaFleur became the head coach of the team. Thus, all the confusion and criticism were enough for the 39-year-old to contemplate retirement.
ADVERTISEMENT
Article continues below this ad
According to people, the Bucs QB should retire before the Packers QB. 67 percent of people believe that it is time for Terrific Tom to hang his cleats. Well, it certainly has been a glum season for Tom Brady and Co. But it now depends on Brady to decide whether he will end his career and become an analyst or still play, but with a different team?
Watch this story: Tom Brady Went to The Same High School As This Controversial MLB Hall of Famer Who Was Also A 14x All-Star
Edited By: Deepika Bhaduri