'Tom Brady Wants Him'- NFL Insider Claims Antonio Brown Will Remain in Tampa Bay
Published 03/22/2021, 7:58 PM EDT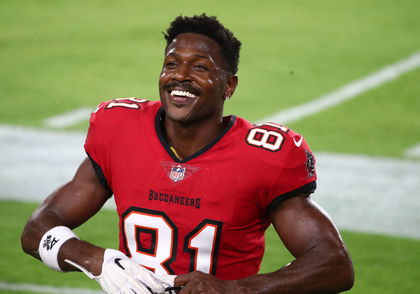 ---
---
The Tom Brady-led Tampa Bay Buccaneers arguably pulled off one of the greatest Championship runs in the history of sports last season.
ADVERTISEMENT
Article continues below this ad
In a year marred with the COVID-19 crisis, the Buccaneers gave fans across the globe a reason to dream by marching their way to the Super Bowl LV title on February 7th, 2021. Another player who dared to dream last year was controversial NFL wideout, Antonio Brown.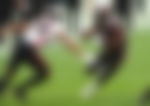 The former Pittsburgh Steelers man was serving an 8-game ban in 2020. However, he was eligible to play midway through the regular season.
ADVERTISEMENT
Article continues below this ad
But teams across the league were reluctant to take a risk and sign AB due to his unpredictable off-field antics. However, Tom Brady convinced coach Bruce Arians and GM Jason Licht to offer Brown a short-term deal, and look how that paid off.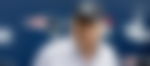 Tom Brady and the Buccaneers looking to play with Antonio Brown in 2021
AB is currently a free agent and was recently seen working out with Tampa Bay Buccaneers teammate Leonard Fournette over the weekend. But he is being actively pursued by multiple teams across the league, including the Russell Wilson-led Seattle Seahawks.
Regardless of these rumors, NFL insider Ian Rapoport believes Brown will re-sign for Tampa Bay this summer.
He said, "I would say my guess is he ends up back in Tampa not saying it's definitely gonna happen, but Brady wants him back. I think he wants to be there. It's also just, you know, how much money can they come up with?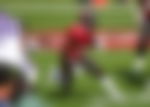 "I just don't know, if Antonio Brown's gonna get a real legit deal from the Seahawks, then he might have to go because his deal with Tampa Bay, I think is going to be a little bit of a proven type situation.
"And if Seattle is gonna say 'we believe you we trust you, we're going to give you real money, not like incentives' and then maybe he goes but I mean, Tampa wants him back and Brady wants him there.
"That means a lot. So my guess is he ends up back in Tampa," Rapoport said on The Pat McAfee Show.
ADVERTISEMENT
Article continues below this ad
The 32-year-old had 500+ receiving yards and 6 receiving TDs (including Playoffs) for the Buccaneers last season. His relationship with Tom Brady could be a deciding factor in any potential deal.
Can coach Arians hold on to this experienced wideout as the Bucs gear up to defend their Super Bowl title, or will he move on to join Pete Carroll and the Seahawks? We'll find out soon enough.
ADVERTISEMENT
Article continues below this ad