Tom Brady Was Once In Similar Waters With Gisele Bündchen After The Birth Of Son Jack With Ex-GF Bridget Moynahan
Published 10/22/2022, 6:30 PM EDT

Follow Us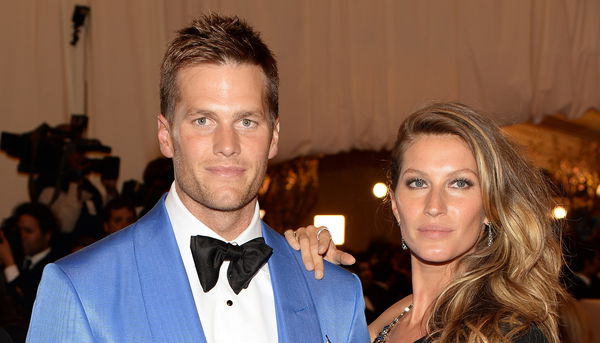 The famous NFL couple, Gisele Bündchen and Tom Brady, have hit an iceberg in their relationship. Although the couple finds themselves stuck in a high tide this time, it is not the first time the two have faced problems. The NFL player and the supermodel were put to the test before they began dating.
When the then-New England Patriots quarterback and the Victoria's Secret Angel started dating in late 2006, they met with shocking news. Unexpected information quickly dashed their perception of the ideal dating.
ADVERTISEMENT
Article continues below this ad
Gisele Bündchen learned that Tom Brady's ex-girlfriend, Bridget Moynahan, was pregnant with his child. This came as a shocker to her, who thought everything went great. The runway model once shared that she considered leaving the Super Bowl-winning QB.
Bündchen revealed more about the difficult situation. She said, "It was a challenging thing… So I felt like I didn't know what to do. It was kind of one of those moments of like, do I just run away? And I think, you know, eight years later I couldn't have asked for a sweeter bonus child." The Blue Bloods star and Brady's previous girlfriend gave birth to their son, John Edward, in August 2007. Since then, everything changed for the better in the Brady household.
Bündchen wanted Tom Brady and Moynahan to work things out
ADVERTISEMENT
Article continues below this ad
After dating for two months, the perfectionism's shroud vanished. The Blue Bloods actress revealed to the delighted couple that she was carrying the kid of the renowned quarterback. Bündchen faced a perplexing and difficult predicament. The experience gave her a "wake-up call."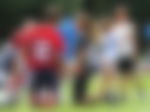 The Victoria's Secret model questioned her role in the relationship after learning Moynahan was pregnant. "You question at times— 'Should I stay here? Maybe you should work this out,' But when people break up, it's for a reason." Brady and Moynahan might be able to resolve their differences. This is what the former runway model thought. However, nothing of that sort happened. Brady and Bündchen had two kids together.
ADVERTISEMENT
Article continues below this ad
Although the on-start of their relationship sounds like something straight out of a reality TV program, now they are experiencing problems that are too real. Will Gisele Bündchen finally leave Tampa Tom, now that she's lawyer-ed up?
Watch this story: Tom Brady Went to The Same High School As This Controversial MLB Hall of Famer Who Was Also A 14x All-Star
Edited By: Gurjyot Singh Dadial