Tom Brady Was Poised to Replace Drew Brees From the Saints Roster That Could Have Made His Rival Retire Early
Published 08/14/2022, 10:32 AM EDT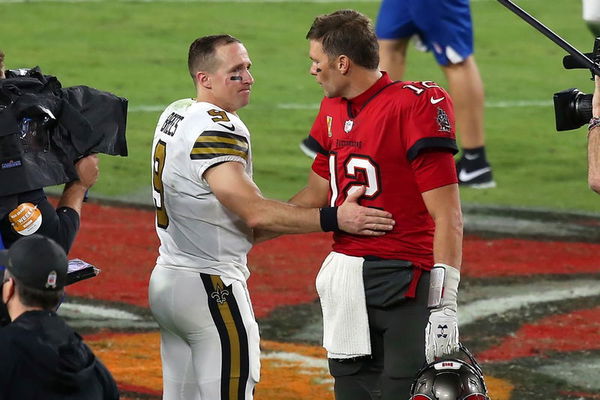 When Tom Brady decided to leave the New England Patriots, many teams emerged as his suitors. There aren't many teams in the league that would pass on an opportunity to get a quarterback like Tom Brady. Even though the Buccaneers were top on Brady's list, another team was also on the 7-time Super Bowl winner's radar.
ADVERTISEMENT
Article continues below this ad
According to a report, the New Orleans Saints were very close to getting Brady. He was supposed to replace Drew Brees, as the Saints legend was heading towards retirement. Brady's move to the Saints didn't materialize because Drew Brees decided to return for one more season.
ADVERTISEMENT
Article continues below this ad
In that season, Tom Brady played for the Tampa Bay Buccaneers and won the Super Bowl. During his journey to the 7th Super Bowl win of his career, Brady defeated the Saints, led by Drew Brees, in the playoffs.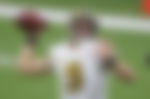 According to Jeff Darlington, "I have to take you back to a time when Tom Brady had decided that he was leaving the New England Patriots, and the Tampa Bay Bucs were absolutely at the top of his list. But so too were another team, and that was the New Orleans Saints coached by Sean Payton."
Darlington on the ESPN Daily podcast last week added, "I don't think people give it credit enough how close Tom Brady was to playing with Sean Payton in New Orleans. Had Drew Brees ended up as the Monday Night Football analyst at our network, Tom Brady would have ended up with the Saints."
ADVERTISEMENT
Article continues below this ad
Tom Brady and Sean Payton have often come close to being on the same team
Sean Payton was the head coach of the New Orleans Saints when Brady was interested in joining them. Moreover, Brady and Payton share the same agent, who is named Don Yee. Both Brady and Payton were once again linked with each other when the news broke about their connection with the Miami Dolphins.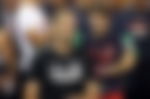 ADVERTISEMENT
Article continues below this ad
As of now, Sean Payton is away from football. However, that could change quickly. We might see him again as the head coach of a team in the next season. Tom Brady isn't done yet either. The possibility of him and Payton working together on the same team still remains open.
Watch This Story: Antonio Brown Creates Sensationalizing Celebration of The Year Without Ever Stepping On The Gridiron For NFL Season 2022