Tom Brady Would Want Rob Gronkowski with Him in the Fourth Quarter of the Super Bowl
Published 01/02/2021, 10:46 AM EST
By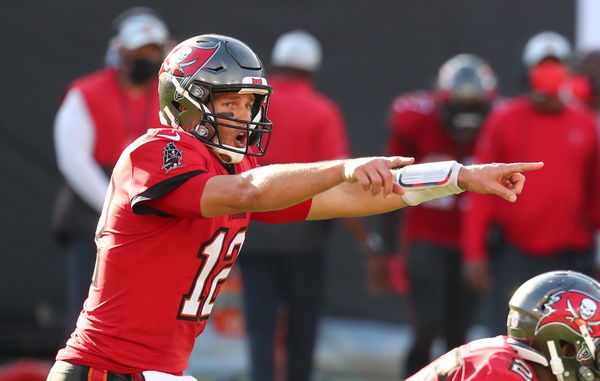 When anyone talks about bromance in the NFL, they cannot miss these two names. Tom Brady and Rob Gronkowski have unmatched chemistry off the field and on it.
ADVERTISEMENT
Article continues below this ad
This duo goes way back. They spent 8-years as teammates in New England Patriots and now they are partners in Tampa Bay Buccaneers.
This duo has won 3 Super Bowls together with the Patriots. This time they have helped the Buccaneers reach the Playoffs for the first time since 2007.
ADVERTISEMENT
Article continues below this ad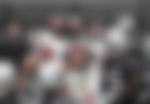 Gronkowski joined the Buccaneers post a short time after a 1-year retirement, after leaving the Patriots. The retirement did not last quite long as he came to Tampa in an April trade.
Gronkowski has made large contributions for the Buccaneers on the field over the course of this season. Last week in Detroit, he caught touchdown passes of 33 and 25 yards.
When he went up against the Chiefs, he had his first 100-yard game with the Buccaneers, which also included a 48-yard catch. He has scored 7 touchdowns in 10 of the Buccaneers' last games.
With such an impressive display of his skills, Gronkowski earned the trust and respect of his new teammates.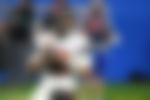 Tom Brady can't stop talking about tight end Gronkowski
Brady was full of praise for the 31-year-old Gronkowski in a press conference on Thursday. He also went on to share a few memories he shared with him and walked down memory lane to remember how long the duo has known each other.
"It's been amazing. I've known him since he came in the league, has an incredible work ethic, tough, very unselfish player, great teammate, does whatever you ask him to do," Brady said.
"He is one of the few tight ends who can be a dominant blocker in the run game and in the pass protection game but then also run routes and be a dominant pass-catcher, which is very rare for any real tight end."
Brady also talked about how much faith he has in Gronkowski. In the biggest moments, he has always been able to count on him. Tom Brady further added that he would like to have Gronkowski with him in the final quarter of the Super-Bowl.
"I've got a lot of trust and confidence in the biggest moments with him. Sometimes I think about players where, if it was the fourth quarter of the Super Bowl, who do I want in the game with me? He definitely fits that," said Brady.
With Brady choosing where to deliver the ball, he would need one of his most trustworthy allies alongside him. The tight end has a grand chance to lead the team to victory this January.
ADVERTISEMENT
Article continues below this ad
ADVERTISEMENT
Article continues below this ad