Tom Brady's Biggest Target Lashes Out NFL Legend Shannon Sharpe for Openly Criticizing Him Without Facts
Published 06/13/2022, 9:00 AM EDT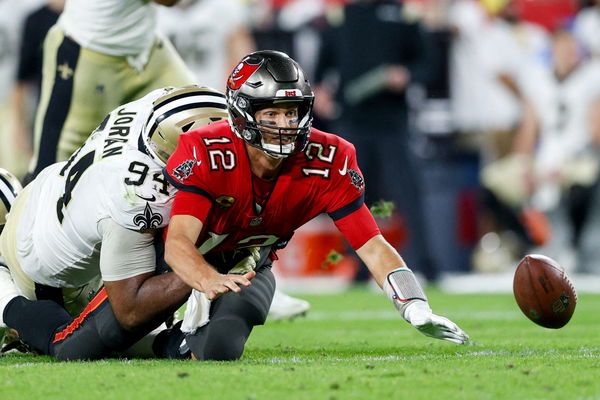 In a conversation on UNDISPUTED with Skip and Shannon, the latter went after Leonard Fournette for his comment on Tom Brady. Leonard said that Tom Brady deserves everything he has got. This did not sit well with Shannon Sharpe and he went on to criticize the Buccaneers running back while he played for the Jaguars.
In this conversation, Sharpe threw a lot of shade at Brady and Fournette for various reasons. As the talk went ahead, Skip Bayless says, "Tom Brady has won seven super bowls, so he is more deserving." However, Shannon was quick to respond by saying, "Because Tom Brady has seven, he is more deserving. That is a lie….Every player has accomplished something, just coming to the NFL, he is deserving."
ADVERTISEMENT
Article continues below this ad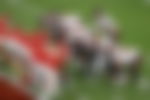 Skip went ahead to quote Leonard saying, "He deserves more than anybody, he deserves everything he has got." However, Shannon thought otherwise and lashed out at him. He said, "What player doesn't deserve everything he's got? Leonard Fournette was an out-of-shape, unachieving running back in Jacksonville."
Shannon Sharpe is not pleased with Leonard Fournette and Tom Brady
Shannon Sharpe was fuming in the conversation, following Leonard's statement on Tom Brady. The running back remarked that Brady hasn't lost a step and deserves all the good things that come his way. This was followed by Skip Bayless' statement, celebrating Brady's contribution to turning the Bucs and his teammates into winners.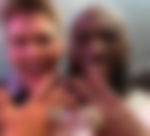 Consequently, Lenny did not hold back in giving a sharp response to Shannon about his remark of the Sharpe being out-of-shape and under-achieving. Fournette responded to him in this tweet.
@ShannonSharpe Unc you know I respect you but cmon out of shape in Jacksonville I rushed 1000 yards 2 of my 3 seasons there but again you just someone that motivates me I've always work my ass off, but if you don't know the facts about somethings why speak on it but appreciate U https://t.co/Cm6w1qrqER

— 7⃣ Leonard Fournette (@_fournette) June 8, 2022
Lenny pointed out his achievements while was a running back for the Jacksonville Jaguars before he was traded to the Buccaneers. He remarked that playoff Lenny was none too happy. Moreover, he told Sharpe to check himself and his stats if he thinks Lenny was lazy and out of shape in Jacksonville.
ADVERTISEMENT
Article continues below this ad
Was Tom Brady really responsible for turning Leonard Fournette's life around?
In addition, Sharpe criticised Skip for mentioning Brady had a key role in helping shape the careers of his Bucs teammates. He remarked that in the case of Leonard; he was responsible for turning his life around and had nothing to do with Brady.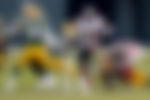 To sum up, Shannon's comments on Leonard were met with a quick response from the latter. Consequently, he told him to check his stats. Even though Brady was discredited by Sharpe, Lenny and Skip feel that he deserves everything he has achieved in his career.
ADVERTISEMENT
Article continues below this ad
Watch This Story: How much money do NBA analysts like Skip Bayless, Shannon Sharpe, and Stephen A. Smith make?
Edited By: Gurjyot Singh Dadial