Tom Brady's Ex-Girlfriend Bridget Moynahan 'Started Sobbing' After Returning From Hospital With Their First Child: "It Was Hard For Me To Accept That This Was The Way"
Published 06/20/2022, 6:00 AM EDT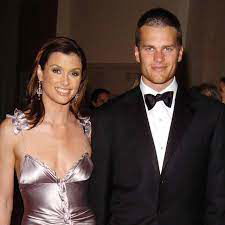 Tom Brady and Bridget Moynahan were in a relationship for almost three years. Bridget Moynahan gave birth to John Edward Thomas Moynahan in August 2007, months after the duo broke up in 2006. Until Brady heard about the news, he was already in a relationship with Brazilian supermodel Gisele Bündchen.
The thought of raising a son alone without a husband was hard to accept for Myonahan at the beginning. In the Harper Bazaar's issue of July 2008, Blue Blood star broke the silence and said, "Everyone says, 'You give birth, you go home, and you have this amazing baby, and it's just beautiful. And I walked in, and I just started sobbing."
ADVERTISEMENT
Article continues below this ad
Moynahan was not sad, but her tears depicted the overwhelming joy she felt after becoming a mother. The actress says it was frightening at first because she was a bit inexperienced to care for a newborn baby. In 2008 when this interview got published, John was about to be a year old, and Moynahan looked quite confident about raising her son independently.
Moynahan further said, "When you're suddenly pregnant and no one is standing by your side, even if you're in your 30s, it's a hard conversation. I'm a traditional girl, and I believe in marriage, and I just always thought that's the way I'd be doing this. For a moment, it was hard for me to accept that this was the way I was going to have a family." The model turned actress had never thought of raising kids all alone.
Bridget Moynahan tied the knots with an investment banker in 2015
ADVERTISEMENT
Article continues below this ad
Bridget Moynahan believes in marriage and thinks her son should have a father figure as he moves on in his life. In 2015, Moynahan married Andrew Frankel who is an investment banker and works for Stuart Frankel & Co. Inc.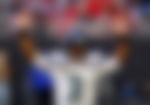 Tom Brady and Gisele Bündchen got married in 2009 and have two kids Benjamin and Vivian. Brady and Bündchen, both spend quality time with Jack and the supermodel thinks of him as his own son. Moreover, Moynahan thinks she is lucky that her son is surrounded by people who love him unconditionally.
ADVERTISEMENT
Article continues below this ad
Although, Bündchen in 2009, made headlines when she told Vanity Fair, that she feels John to be 100% Moynahan's child. Bündchen and Brady were dating for two and a half months when they got to know about Moynahan's pregnancy. She said, it wasn't an ideal situation and was very challenging at first.
Watch This Story- Colin Kaepernick Donated His Sneaker Collection in Epic Show Of Kindness to Help the Homeless