Tom Brady's Identity Was Once Stolen by Legendary Steelers QB Long Before He Became the NFL GOAT
Published 03/04/2022, 12:00 PM EST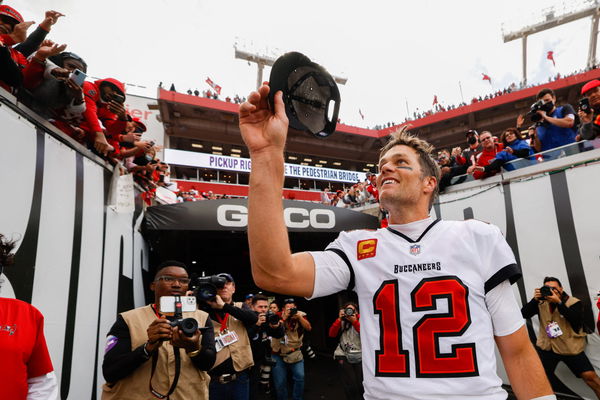 It's not a common sight in the NFL that two legendary QBs from different eras like Tom Brady and Terry Bradshaw share an anniversary. The former Steelers QB Terry Bradshaw nearly 38 years ago used the name 'Thomas Brady' for undergoing arm surgery. It is a surprising discovery considering that many NFL fans will later become synonymous with the same name.
ADVERTISEMENT
Article continues below this ad
The legendary Steelers player was once the winningest QB in Super Bowl history and took a pseudonym while checking into the hospital in Louisiana. The 4-time Super Bowl champion was getting operated on for muscle tears on the right elbow.
ADVERTISEMENT
Article continues below this ad
He went into surgery on March 3, 1983, and would end up leaving the hospital on March 5, 1983.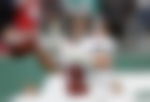 It was major surgery for Bradshaw, who would only play in one more game before retiring. Bradshaw is well known among all the Steelers fans for his amazing performances and leading them to Super Bowl immortality.
Terry Bradshaw popularized Brady before Tom Brady
ADVERTISEMENT
Article continues below this ad
It is a fascinating piece of historical news involving two legendary winners from the biggest stage of the NFL. The 73-year-old Bradshaw has since gone on to become an NFL Hall of Famer. He is also a pre-eminent NFL analyst who has won 3 Sports Emmy Awards. While the 44-year-old Brady has just retired following a historic 22-year NFL career. He is also on his way soon to be inducted into the NFL Hall of Fame.
While Bradshaw earned a 3-time Pro Bowl selection during his QB career, Brady was a 15-time Pro Bowl selected QB for his career. The Steelers QB was a 2-time Super Bowl MVP while Brady was a 5-time Super Bowl MVP. Despite their extraordinary careers, both players have had an influence on the game and the future of the NFL itself.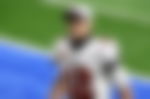 ADVERTISEMENT
Article continues below this ad
It is uncanny yet interesting how Bradshaw came up with the pseudonym. It might be a story every NFL fan would look to search relentlessly. The story acts as a great spotlight for the younger generation of NFL fans to know more about the Steelers legend. The piece of historic news gives the league's older fans a fact for them to share for their next generations.
Watch This Story: Jameis Winston Running For First Time Since Injury: Fans React