"Too Sentimental": Josh Allen Reacts To Tom Brady's Presumed Last Postgame Press Conference With Tampa Bay Buccaneers
Published 01/19/2023, 2:41 AM EST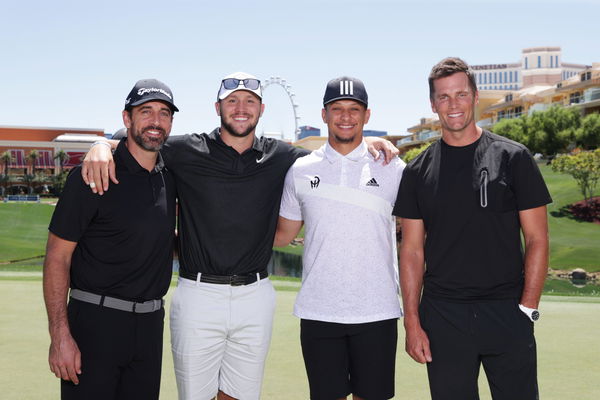 Tom Brady may have his own plans for the future, but Tampa Bay fans who want the QB to stay may potentially find themselves disappointed. TB12's pursuit of an eighth Super Bowl title came to a halt in their face-off against the Cowboys.
Now that the QB's postseason plans have come to an end, the NFL world is pining to know what Brady's future looks like. But after his final press conference, even his opponents are dejected by the tone he took.
If Josh Allen is concerned about Tom Brady, should fans be all the more worried?
ADVERTISEMENT
Article continues below this ad
The Bucs' game against the Cowboys did not go as planned from Brady's point of view. Dak Prescott, whose success has been attributed to the brilliance of his defense, showed precisely what he is made of. If fans thought that Brady would have a trick up his sleeve they were mistaken. After the game, ever the sportsman, the QB spoke to the press.
His words seemed to adhere to the occasion, being his last postgame press conference of the season. But, the underlying tone alluded to the QB bidding members of the press farewell. Buffalo Bills QB Josh Allen, who is in Super Bowl contention at the moment, also felt that Brady's statements felt more like a goodbye.
Featuring on the 'Kyle Brandt's Basement' podcast, he said, "The way that [Brady] talked in his press conference last night… it seemed a little too sentimental for my liking in terms of holding onto the belief that he's going to continue to play."
Allen is not wrong to feel that TB12's sentimentality was directed at something bigger.
ADVERTISEMENT
Article continues below this ad
Brady has sent the rumor mill into overdrive 
Tom Brady's return is perhaps the most contested hot topic in the league right now. On the one hand, many would argue that the QB has accomplished the most anyone could in a single lifetime. On the other, the QB and his fans would like to take an eighth title.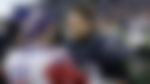 ADVERTISEMENT
Article continues below this ad
While Brady's words did sound more like a farewell speech- for good this time- the rumors surrounding his future are too prominent to ignore. Could his farewell statements be directed at those in Tampa Bay only? Was TB12 saying goodbye before he moved to a new team? As speculation of his future points to the Raiders or the Dolphins, there's no saying what the QB has on his mind. Until there's something concrete, the NFL world will have to be patient- a trait that is far from its forte.
Watch this story: Tom Brady Went to The Same High School As This Controversial MLB Hall of Famer Who Was Also A 14x All-Star
Edited By: Gideon Mathson