NFL Top 100 List: Top League Players React to Latest Set of Rankings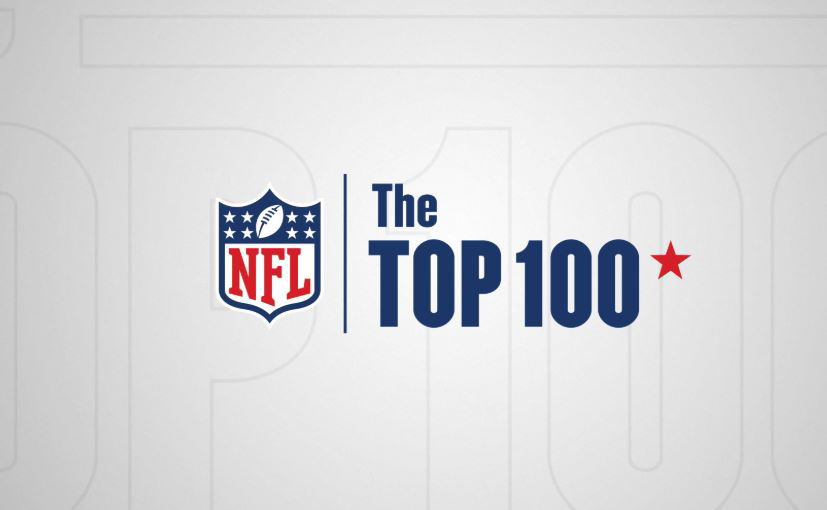 The highly-anticipated NFL Top 100 list rankings were released over the last two days. The annual ranking list is based on votes from players across the NFL which was started last decade. This year's rankings list had another set of controversial inclusions which led to heated debates on social media.
NFL has released rankings from 100-41 over the last two days with the rest expected to follow later this week. Lavonte David came in at number 100 on the list with Jadeveon Clowney ranked number 41 in the latest set of rankings. Here's what some of the players in the NFL had to say about their rankings and that of their teammates.
ALSO READ – "Josh Allen is not even a Top 200 player" – Colin Cowherd Blasts Buffalo Bills' Starting Quarterback
NFL Top 100 list
Alvin Kamara, Jadeveon Clowney come out on top in round two of rankings
.@clownejd flies onto the #NFLTop100 yet again!

The DE comes in at 41. pic.twitter.com/PX0ePYVclv

— NFL Network (@nflnetwork) July 28, 2020
New Orleans Saints RB Alvin Kamara and Seattle Seahawks DE Jadeveon Clowney came in at numbers 42 and 41 respectively of the NFL Top 100 rankings. One of the more controversial rankings in round two was that of quarterbacks Dak Prescott and Jimmy Garoppolo.
Dak Prescott came in at number 46 on the list despite an average 8-8 record with the Dallas Cowboys last season. Meanwhile, Jimmy G was ranked 43 by his NFL colleagues after leading the San Francisco 49ers to the Super Bowl in Miami. A notable absentee from the NFL Top 100 list was Philadelphia Eagles QB Carson Wentz.
Players react to NFL Top 100 rankings
Multiple #49ers' showing love to teammate LB Fred Warner on making the NFL's Top 100 List at #70 🙌 pic.twitter.com/dEaH5M5ozT

— 49erGlobal (@49erGlobal) July 28, 2020
"There's nobody like him." –@DangeRussWilson on @dkm14#NFLTop100

📺: @nflnetwork pic.twitter.com/m8FcJeYa6w

— Seattle Seahawks (@Seahawks) July 27, 2020
Ok I'm tired of biten my tongue…@cheetah @MikeEvans13_ @chrisgoodwin… ( and the list goes on) ARE NOT a better reciever than me! Faster than me…every day of the week but separation..CHILD PLEASE! https://t.co/rBQwJZWkE3

— Keenan Allen (@Keenan13Allen) July 27, 2020
There were several other NFL stars who were either annoyed by their ranking or felt that they could have been ranked higher. The NFL Top 100 list comes in for constant criticism year after year due to some very dicey inclusions at times. However, fans love to debate and engage in some friendly banter that involves some of their favorite NFL stars.
ALSO READ – Popular Analysts Point Out The Only Route For Dak Prescott To Secure a Long-Term Deal in Dallas
SOURCE: NFL Network