Top Five NFL Quarterbacks Who Are Under Pressure To Perform This Season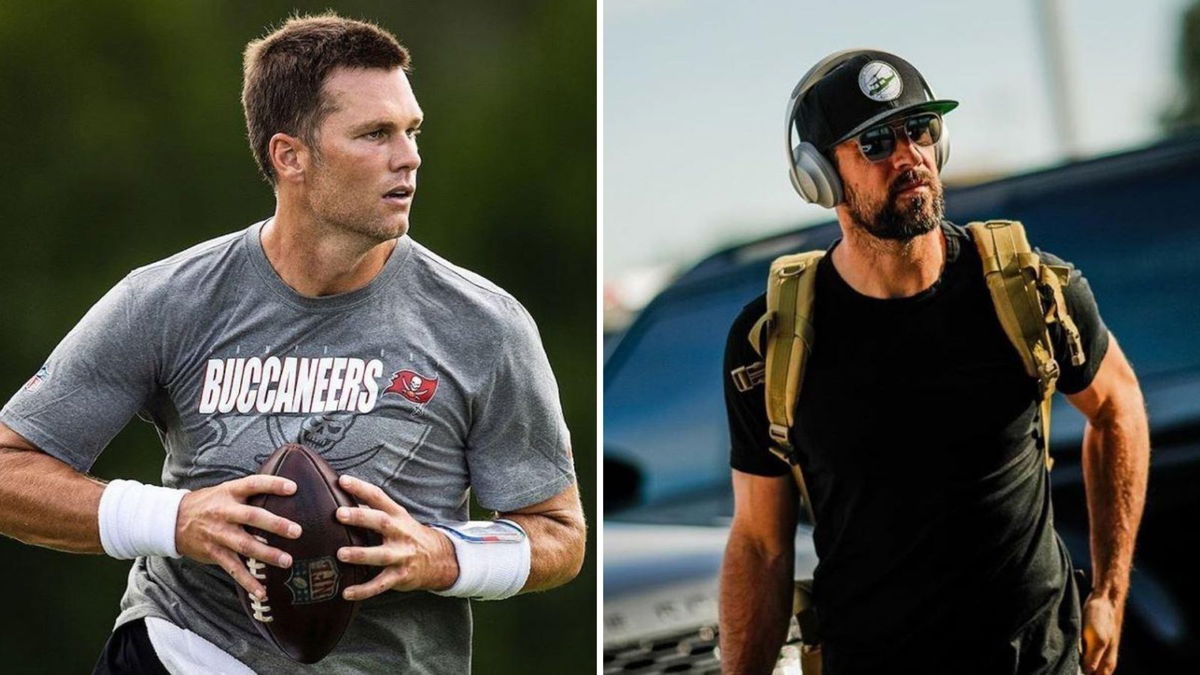 The upcoming NFL season is bound to be nothing short of a Hollywood thriller. Blockbuster trade moves, sensational rookies entering the 2020 NFL draft, mega-rich contract extensions, and of course, a raging pandemic. The 2020 NFL season has it all.
Team rosters are in the final phase of completion. There are quite a handful of opt-outs this season due to the ongoing COVID-19 pandemic. However, all 32 coaches will more or less have an idea of their respective Gameday squads. Let's a look at the top five NFL quarterbacks who will be under pressure to perform this season. Read further to find out if your team's shot-caller made the list.
ALSO READ – How Black Panther Star Chadwick Boseman Won Over the NFL World as Vontae Mack?
Tom Brady, Aaron Rodgers and the other NFL quarterbacks under pressure in 2020
Tom Brady

Of all the five players on the list, it is safe to say that Tom Brady is the last one who needs to 'prove a point' to anyone in the NFL. The three-time NFL MVP ended a 20-year association with the New England Patriots and joined the Tampa Bay Buccaneers earlier this year. At 43, Brady is defying imagination by still playing at the highest level as the true professional he is.
If anything, the six-time Super Bowl winner has something to prove himself more than anyone else. Stats-wise, Brady is right up there with the top ten quarterbacks in the league. But is an 'immediate impact' too much to ask from the beloved old warhorse?
Aaron Rodgers

Honestly, it was a tough pick between Brady and Aaron Rodgers for the last spot on this list. Yeah, Green Bay Packers 'traded up' to bring in Utah State player Jordan Love in the 2020 NFL draft. But does that really bother A-Rod? A generational talent like himself won't really sweat it over the arrival of the young rookie.
But what made us place Rodgers ahead of TB12 was the fact that the next couple of seasons could be a sort of 'audition' for the Packers player. A-Rod previously said that he wanted to play even when he is in his forties. If he does decide to move out of Wisconsin, there will be a host of teams waiting to bring him on board their projects. This year could help Aaron Rodgers get one last big paycheck before he decides to call time on an already illustrious career.
Dak Prescott

Just like Mr. Rodgers, this year could be crucial for Dak Prescott, at least from a financial POV. The 27-year old failed to agree on personal terms on a contract extension with current employers Dallas Cowboys in the offseason. He will play for Jerry Jones' team this year on a $31.4 million franchise tag.
If Prescott does improve upon last year's display, he is in line for a long-term contract in Patrick Mahomes ball-park. Well, maybe not that much but you know that we're saying. Prescott had a terrific 2019 season where he posted 4,900+ passing yards against just 11 interceptions. A deadly wide receiver arsenal involving Amari Cooper, Michael Gallup, and rookie CeeDee Lamb will certainly help him break some records in 2020.
Derek Carr

29-year old Derek Carr is probably holding on to his last straw of staying relevant in the NFL at the moment. He's been with Oakland/Las Vegas Raiders all throughout his career. However, he has just one winning season under his belt to show. Carr rose to fame in 2016 when he led the Raiders 12-4 record. He started 15 games that season and posted 3,900+ passing yards, 20+ TDs, and just six interceptions.
But he has consistently failed to reach that mark over the next three years. Carr had a decent individual season in 2019 but the Raiders still finished with a 7-9 record. This could be the make or break year for the seasoned NFL shot-caller.
Baker Mayfield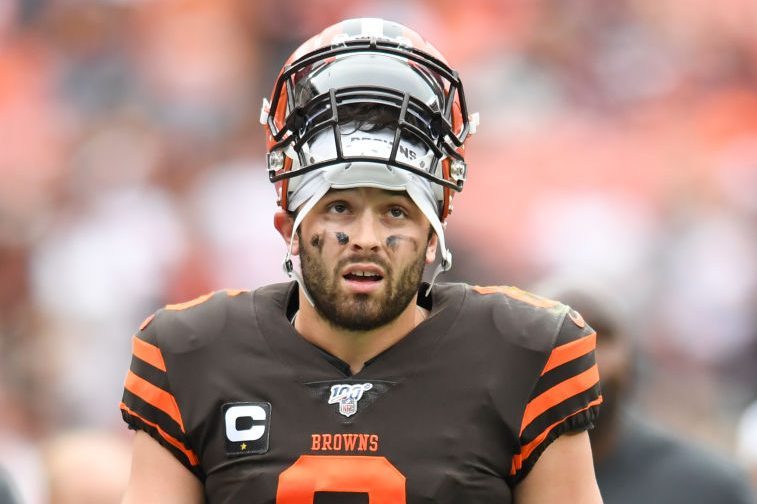 Baker Mayfield arrived in the NFL as a college superstar. Much like this year's number one draft pick – Joe Burrow – Mayfield also arrived in Cleveland with great expectations. His on-field swagger was evident in a productive rookie season that brought in decent numbers. However, the former Heisman Trophy winner 'dropped the ball' in 2019.
Mayfield's pass completion rate dropped from 63.8 – 59.4 (as per Pro Football) in his second year in the league. He looked shaky in the shotgun formation and threw way too many interceptions for a player of his caliber. He will certainly be hoping to impress new head coach Kevin Stefanski this season. Mayfield will be hoping to put his struggles behind and rediscover the form that made him the star he was during his Oklahoma Sooners days.
ALSO READ – "Lot to digest" – Packers Coach Defends Jordan Love and his Slow Start At Lambeau Field