Top Three Free Agents for the 2021 NFL Season Including Dak Prescott
Published 12/04/2020, 8:15 AM EST
---
---
The 2020 NFL season is far from over, but the free-agent class for 2021 is already shaping up quite nicely. After the NFL calls time on the 2021 post-season, all eyes will be on the free-agents signing with different teams.
ADVERTISEMENT
Article continues below this ad
It will be an interesting off-season for the NFL as the league could witness a lot of players jumping ship to greener pastures. Let us take a look at the top names in the 2021 NFL Free Agent Class
Dak Prescott
ADVERTISEMENT
Article continues below this ad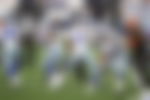 Without a doubt, Dak Prescott is the biggest name entering free agency next season. And his value continues to soar even in his absence due to injury. Prescott has been warming the bench for the Dallas Cowboys with Andy Dalton stepping in for him.
The numbers comparison between the Cowboys with and without Dak is all the evidence he needs for a big payday. The Cowboys will be desperate to retain Dak, but it may not be so easy.
Prescott is one of the high-ceiling quarterbacks in the NFL right now and is a rare commodity. Any team would be lucky to acquire him in free agency.
A team like the Eagles should definitely make a run for him, given how poor their quarterback prospects are right now.
Chris Godwin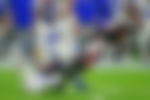 Chris Godwin has seen his career value skyrocket since he joined Tampa Bay. A third-round pick in the 2017 draft, Godwin has gone from strength to strength. The former Penn State wide receiver had a fantastic 2019 season. He averaged about 15.5 yards per reception and scored 9 touchdowns.
Godwin would add to any offensive unit in the NFL. Given his prowess and ability to carry the ball, any team with a solid quarterback could benefit from having Godwin running down the field. Godwin could also end up staying with the Buccaneers, in order to maximize Tom Brady's time with the Buccs.
Allen Robinson II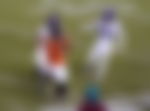 Allen Robinson II is a sure thing for any team that chooses to get him. The wide receiver has consistently put up good numbers during his time with the Chicago Bears despite not having an excellent quarterback to supply him with decent passes.
ADVERTISEMENT
Article continues below this ad
For the past 2 seasons, he has averaged close to 11.7 yards per reception and not fumbled the ball even once. Robinson should ideally go to a team with a solid quarterback. Him signing with the Packers or New Orleans could be exciting.
Just the idea of Aaron Rodgers or Drew Brees supplying passes for him to finish off is a scary prospect for defending teams.
Top-heavy NFL Free Agent class
ADVERTISEMENT
Article continues below this ad
The 2021 Free Agent class is not a very deep one. But there are some good finds for teams looking for a few pieces to put them into championship contention. While free agency is a long way from now, it will be exciting to see which player goes to a new NFL team.