Top Three Wide Receivers to Reach 500 Catches in the NFL Before Michael Thomas
Published 12/07/2020, 1:12 PM CST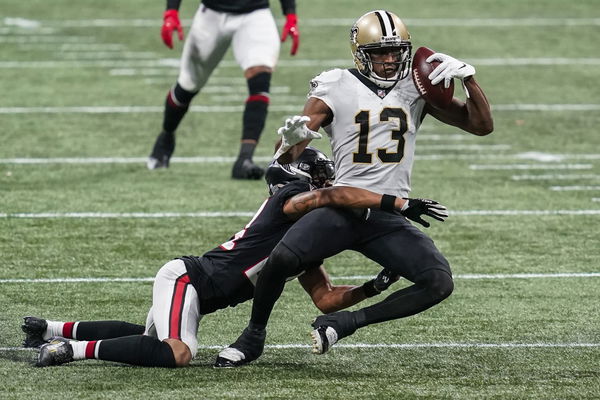 ---
---
Michael Thomas of the New Orleans Saints just set a record. He became the fastest Wide Receiver to complete 500 catches in the history of the NFL, in just 69 games. He achieved this amazing feat after a great season with the Saints, where he's had 32 catches in just 6 games.
ADVERTISEMENT
Article continues below this ad
However, Thomas might be the fastest now, but there are players who have accomplished this great feat before him. There are players in the NFL who set the record before Thomas. Let us take a look at them.
Julio Jones
ADVERTISEMENT
Article continues below this ad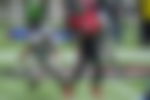 Julio Jones of the Arizona Cardinals reached 500 catches in the 2017 NFL season. Jones took 80 games in his career to get to 500 catches in his career. Right now, Jones is in his 10th season in the NFL and has a total of 848 career catches.
This season, Jones has a total of 51 catches in 9 games. However, Jones' catching numbers haven't helped the Arizona Cardinals reach the Super Bowl.
Anquan Boldin
Anquan Boldin, much like Julio Jones, reached 500 catches in the NFL before Michael Thomas. He reached 500 catches in his 6th season, in 2008. Boldin was a veteran in the NFL and played for 13 seasons in the NFL.
During his time as a wide receiver, he won a Super Bowl with the Baltimore Ravens and made it to the Pro-Bowl 3 times in his career. By the end of his storied stint in the NFL, Boldin had a total of 1076 catches.
Keenan Allen
ADVERTISEMENT
Article continues below this ad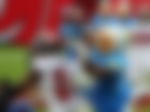 Keenan Allen reached 500 catches in 83 games. Until Julio Jones reached 500 catches, he was second in the list of the fastest players to reach the 500 catches. Allen reached 500 catches last season, with the Los Angeles Chargers.
So far, Allen has 614 catches in the NFL right now. Right now, Allen is having a pretty strong season. He's had 90 catches in 12 games, but has 4 more games and could break his career-high tally of 104 catches in a season, a record he set last week.
ADVERTISEMENT
Article continues below this ad
These are the players that reached 500 catches in their career. While Michael Thomas set the record this week, their efforts and work in their career should be acknowledged. It will be interesting to see if someone else can break this record in the future.