'Toughest Opponent All Year': Will the Eagles Stifle the Mighty Tom Brady in the Wildcard Rounds?
Published 01/10/2022, 7:31 AM EST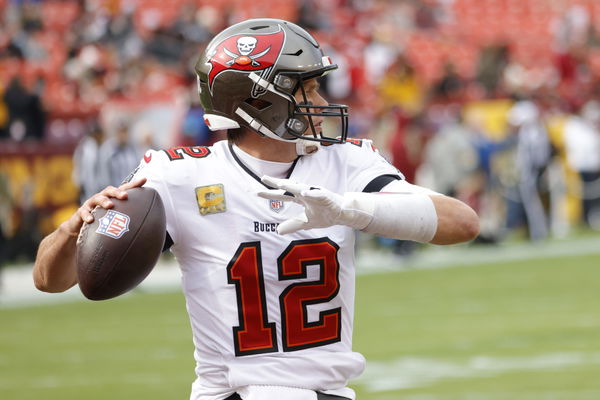 ---
---
With an astounding 41-17 win against the Carolina Panthers, the Tom Brady led Tampa Bay Buccaneers head towards the playoffs again. After having an impressive 13 win season claim the No. 2 seed in the NFC just below the Green Bay Packers, who are at home win advantage. The Bucs now have to play the Wild Card Week while the Aaron Rodgers-led Green Bay Packers prepare for the Divisional Round.
ADVERTISEMENT
Article continues below this ad
Tom Brady will be facing the Philadelphia Eagles next week at the playoffs. Which, as per Brady, is going to be their biggest game of the season. And they have to present themselves like that as well.
ADVERTISEMENT
Article continues below this ad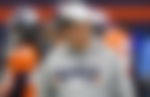 However, the Bucs are already facing a heavy receiver crisis in the team. And their season finale game against the Panthers just added to that ailment as WR Cyril Grayson Jr. was seen limping off the field with a hamstring injury in between the game. The extent of his injury and his playoffs status has not yet been revealed.
Tom Brady looking forward to a tough game against Philadelphia Eagles
But since Tom Brady is a fighter, he continues to look forward and find ways to improvise. "We're gonna have to play the best game of the year," Tom Brady said. "This is the toughest opponent all year. We're playing the team that's very talented they're making this point for a reason. And we have to do everything to do to get the win."
ADVERTISEMENT
Article continues below this ad
Even though the receiving side of the Bucs has been crippled. They are looking forward to getting back RB Leonard Fournette from the injured reserve along with several others on the defensive team. On the other hand, the Eagles are looking forward to retrieving a total of 11 players from the Reserve/COVID-19 list.
ADVERTISEMENT
Article continues below this ad
And with that, the Eagles will be eager to bounce back from their disappointing 51-26 loss against the Cowboys. While the Bucs will be looking forward to down the Eagles just as they did in Week 6 when the Bucs won by 28-22.