NFL Analyst Explains Why Houston Texans are Losing 'The PR Game' with Deshaun Watson Saga
Published 02/16/2021, 10:40 PM EST

Follow Us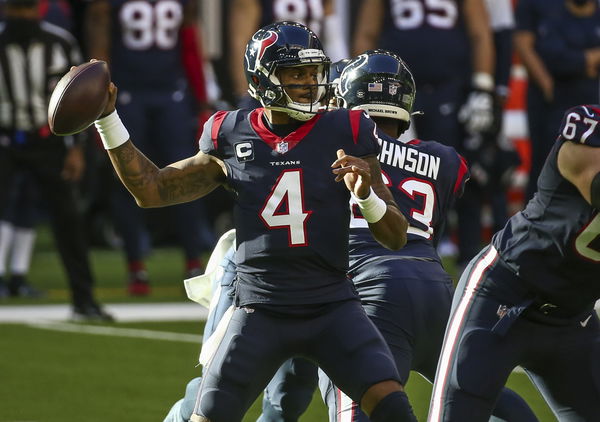 The Deshaun Watson saga endures in Houston. The entire situation has become a major talking point among fans and analysts alike.
The player recently demanded a trade from the franchise that he called home for several years. And after the Texans granted JJ Watt his release, many believed that Watson would get his wish and finally be able to jump ship.
NFL analyst Rich Eisen spoke on his show about the Deshaun Watson impasse in Houston. He noted that the Texans chose not to give an explanation for Deshaun Watson's situation at the moment.
ADVERTISEMENT
Article continues below this ad
When Cal McNair, the CEO of the Texans, was addressing the release of JJ Watt, he closed the door on answering any questions surrounding Watson.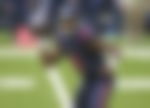 "Cal McNair, the CEO of the Texans has been making some rounds this morning… He said, essentially, now is not the time to talk about the front office. 'Today is JJ's day, the front office is for another time'.
"Except for the fact that the front office was put out front and center for the whole world to ask about when David Culley and Nick Caserio made their press conference." 
Deshaun Watson desperate to leave
Eisen added that McNair is trying to redefine the equation right now. McNair made a statement that currently, Watson is a member of the Texans roster, and will continue. However, not acquiescing to Watson's demand right after agreeing to let JJ Watt go for free is not a good look for the front office.
"He said, McNair, that there's a lot of misinformation out there involving Deshaun Watson. And that's he's a Texan and they expect him to be there.
"The PR game is being lost in Houston. And what is going to be lost amongst all of the good gesture and goodwill for JJ Watt is what about 4?" 
ADVERTISEMENT
Article continues below this ad
He added, "And it's only going to get worse when JJ Watt shows up somewhere smiling, holding up a new jersey. That will be part of the backdrop as Watson is trying to get his exit visas. If the Texans do not trade him, it's only going to get worse."
Will Deshaun Watson part ways with Houston? He is doing everything in his power to force a move. However, the franchise is delaying the move as much as possible.
ADVERTISEMENT
Article continues below this ad
They clearly want to retain him and are reluctant to let him go. But Watson's desire to leave is really strong. Something has got to give.