Tragedy Strikes as 12-Year-Old Boy Dies During Football Practice
Published 02/18/2023, 4:30 PM EST

Follow Us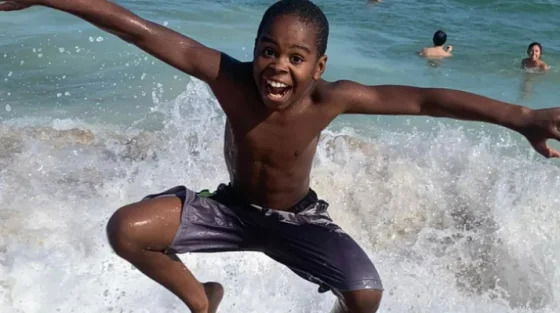 A twelve-year-old sixth-grader at KIPP Rise Academy was running drills during football practice with the recreational football league. He collapsed on the ground. Elijah Jordan Brown-Garcia passed away on February 10. 
As reported by News 13 of New Jersey, his mother, Raven Brown, said that he was a "healthy kid" who did not receive CPR. The boy's mother is not demanding answers to know more about how the tragic event took place. Brown and Elijah's younger brother also said that there was no contact before he fell on the floor. Elijah was only running drills back and forth and did not get hit. The mother's younger son phoned her and informed her that Elijah had collapsed. 
Even though multiple people called for paramedic help, it took over half an hour for an ambulance to arrive on the field. He was taken to University Hospital in Newark, where he was pronounced dead. The cause of death was not revealed.
ADVERTISEMENT
Article continues below this ad
The 12-year-old football player's caregivers are perplexed as to why Damar Hamlin's fate did not follow him
Brown also revealed that the coach was absent in order to complete errands. When his mother and his aunt of Elijah gave interviews to reporters, they spoke about how CPR was not given to the child by the school authority. The caretakers came to know that the school told them that their staff was not trained in giving CPR. Hence, people only splashed water on him and fanned him.
The Buffalo Bills safety, Damar Hamlin, went through a horrific experience. He suffered a cardiac arrest on the field when he was playing against the Cincinnati Bengals. Fortunately, the medical team took the action on time, and was resuscitated quickly. But that did not happen with poor Elijah.
ADVERTISEMENT
Article continues below this ad
Not only that but the lives of children on the field could also be saved if there was an AED device on the field. However, an AED device could only be used in classrooms and not for recreational activities. AED is a medical device that analyses the heart rhythm and shocks those with ventricular fibrillation with electricity to return their hearts to a normal rhythm. The irregular heart rhythm that causes sudden cardiac arrest most frequently is ventricular fibrillation.
 

View this post on Instagram

 
ADVERTISEMENT
Article continues below this ad
On the football field at West Side Park, Elijah and his 10-year-old brother played football for the Essex County Predators league. His football team wrote a tribute post for him on Instagram. They also arranged for a balloon release in his memory.
Watch this story: Tom Brady Went to The Same High School As This Controversial MLB Hall of Famer Who Was Also A 14x All-Star