Travis Kelce and Other NFL Stars to Feature in Player TV's 'Front Office' Show
Published 11/03/2021, 4:07 PM EDT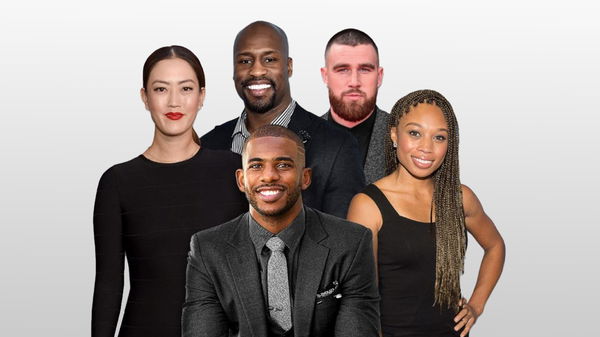 ---
---
Imagine being an NFL athlete like Travis Kelce. Now imagine that you are at the start of your career. You are young and you are full of adrenaline. The money you earn per week is much more than what many earn in a year. You just made it out of your hood and now, money is like water for you. You have so much that you can't even count it, so you spend. But what happens once you retire?
ADVERTISEMENT
Article continues below this ad
Once your playing days are over, you lose your brand value, resulting in lesser endorsement opportunities. This is why many athletes are advised to start investing at an early age because it creates wealth. Many athletes including KC Chiefs TE Travis Kelce have had a similar story of going broke and then creating wealth through investing. His story has been an inspiration for many. Fortunately, his decision-making skills can be seen live in Player TV's soon to be released 'Front Office" – a pitch competition show.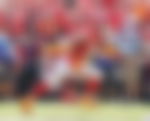 Here's all you need to know about Player's TV's latest pitch competition show "Front Office" featuring Travis Kelce
ADVERTISEMENT
Article continues below this ad
PlayersTV will be airing a brand new pitch competition show called "Front Office". The show will be presented by UBS, the world's leading global wealth manager, and will premier on November 14, 2021, on PlayersTV. According to the official statement, the show will "focus on entrepreneurs looking to secure early-stage funding from a lineup of athlete-investors.  Special guests for Season 1 include Chris Paul, Wale Ogunleye, Vernon Davis, Allyson Felix, Travis Kelce, and Michelle Wie-West."
Entrepreneurs will propose creative business concepts to the athletes in each episode, and the athletes will decide whether or not to invest. The firms presenting include a wide range of industries, with some addressing issues such as sustainability, education, and technology. In simple words, the show is like "shark tank" with athlete investors 🙂
Ohio's own @tkelce recorded an episode of "Front Office" by @UBS that premieres on November 10th. Think Shark Tank, but with athletes instead of billionaires. Let me know if you'd like the link! pic.twitter.com/YrTca66VIc

— Taylor Joseph Wolf (@TaylorWolfUBS) November 3, 2021
Producer and NBA All-Star Chris Paul was excited by the concept and has high hopes for the project. "This season of 'Front Office' will showcase an array of compelling businesses and the people behind them," said Chris Paul. "The series brings the athlete into the boardroom and the audience gets a glimpse of the diligent business practices of professional athletes," he finished.
ADVERTISEMENT
Article continues below this ad
Revealed! Travis Kelce's financial mantra
Travis Kelce is a well-known investor who has found a lot of success with his investments. After he spent a lot of money to buy stakes in Cholula hot sauce company, the KC Chiefs TE was quipped about his investing mantra.
The Tight End then revealed that he follows Warren Buffett's famous advice to invest in what you know. Kelce then added how fun it is to be part of a brand that you love. "It is fun to get behind a brand that you already love," said Kelce to Forbes.
ADVERTISEMENT
Article continues below this ad