"Drinking, Smoking, Trying to Enjoy Life": Meaningless Fun Dearly Cost Super Bowl Hero While Playing College Ball
Published 03/17/2023, 6:53 AM EDT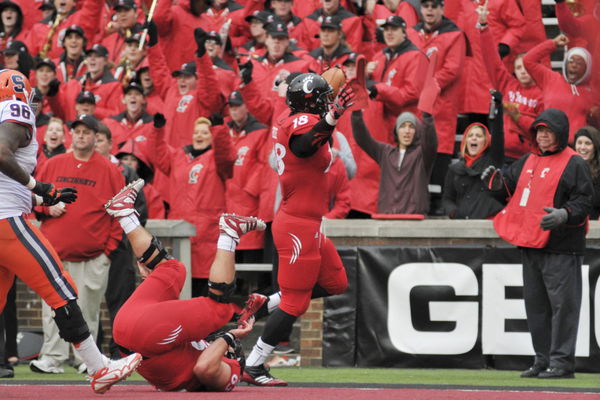 Two times Super Bowl winner and Kansas City Chiefs TE Travis Kelce is on his way to solidifying himself as one of the best in his position in the NFL. Travis went head-on against his brother Jason Kelce and the Philadelphia Eagles to win Super Bowl LVII. It is undeniable that he is a star performer for the team on the field. But there was once a time when a situation arose that might have hampered his career permanently.
Travis Kelce almost ended his career during college
External factors influence every teen during college. The same happened with the 2x Super Bowl champion Travis Kelce. The TE recalls how his days of partying and boozing during college almost got him kicked out of his college football team for good. In a brief clip on YouTube, Travis talks about how after being tested positive for weed, his team's HC Butch Jones told him that he was out of the picture for the team.
ADVERTISEMENT
Article continues below this ad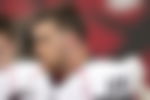 Travis said, "I was down there partying, drinking, smoking, trying to enjoy life and doing things that I wasn't supposed to be doing. And the NCAA came with a drug test and my heart literally just went sunk right into the floor."
ADVERTISEMENT
Article continues below this ad
He further went on to say that his HC called him to his office and said to him how such acts were intolerable for him and how he will never play football again at the university. This would have been a major setback for the young Travis Kelce, had his brother not come into the picture and stand up for him and his rookie teen mistakes.
Big brother Jason backs up Travis 
We all make silly mistakes when we are young and Jason felt the same way about his younger brother. If Jason did not stand up in support of Travis and talked to Butch during that time, fans of the NFL world might have never seen the potential the TE had to deliver in the NFL today. 
ADVERTISEMENT
Article continues below this ad
Despite the rivalry shared on the field today, we can say that Jason guided his younger brother to the road and the success he has in the NFL today. It just goes to show that even if there is competition at home, one will always take care of and look after their own family in times of need. After a memorable Kelce Bowl last season between the two, fans will hope their bond strengthens as brothers off the field, and as rivals on the field.
Watch this story: Byran Bresee to continue NFL path after tragic loss of his sister
Edited By: Abigail Kevichusa