Travis Kelce Explains How the Chiefs Locker Room Looked like After Super Bowl LV Loss
Published 03/16/2021, 3:34 PM EDT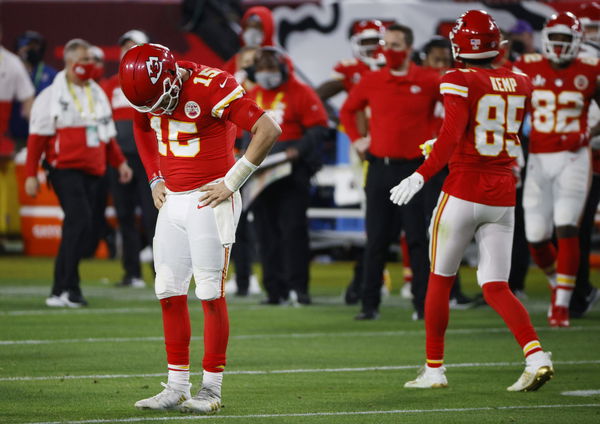 ---
---
Andy Reid's Kansas City Chiefs sealed a spot in Super Bowl LV with a commanding 38-24 win over Buffalo Bills in the AFC Championship Game earlier this year.
ADVERTISEMENT
Article continues below this ad
They started off as firm favorites to win their second consecutive Super Bowl title. But Tom Brady and the Tampa Bay Buccaneers had other plans.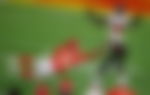 The Bruce Arians-coached franchise put in a commanding all-round display to beat the Chiefs by a comprehensive 9-31 scoreline.
ADVERTISEMENT
Article continues below this ad
The Buccaneers defense, in particular, put in one hell of a shift to neutralize the offensive threat posed by Patrick Mahomes, Travis Kelce, Sammy Watkins, and Tyreek Hill.
Tom Brady was adjudged the Super Bowl LV MVP after throwing for 201 yards with 3 passing TDs. This was his 7th Championship ring and his first without playing for the New England Patriots.
But how did the Chiefs feel after suffering the worst defeat of their tenure under coach Reid?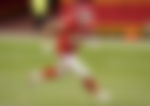 Travis Kelce opens up on Super Bowl LV heartbreak and 2021 ambitions
Kansas City Chiefs' tight end Travis Kelce made an appearance on The Pat McAfee Show on Tuesday. The 31-year-old star offered some insight into the atmosphere in the team's dressing room post the Super Bowl LV loss.
He said, "You ever just wake up on Sunday and get your ass beat by a bunch of guys you never thought you'd get your ass beat by? Yeah, that's exactly what just happened. I mean, we'd never thought that was gonna happen.
"I don't think the score of that game is true to who we are and where we rank in terms of being a great team and being as good as the Tampa Bay Buccaneers.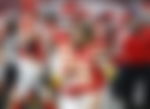 "It was just kind of, you know, the situation is what it is. We have to live with that and we have to try to get better because of it. And, you know, that's all we can kind of take from it right now….
ADVERTISEMENT
Article continues below this ad
"It's really inside, ingrained in my heart right now to just, you know, work your tail off and get back there next year. Because that's what we just put on display. I don't think that's our best effort, man," Kelce said on the show.
Despite a heartbreaking end to their 2020 campaign, the Chiefs are primed to take another shot at Super Bowl glory in 2021. The signing of OL Joe Thuney earlier this week is a step in the right direction.
ADVERTISEMENT
Article continues below this ad
A true champion does not give up when he hits the ground. He gets back up and braces himself for the re-match. Maybe the Chiefs needed to lose in order for them to win again.