Trent Williams Claims 49ers Would be Fighting For Super Bowl if Not for their Injury Crisis
Published 01/02/2021, 1:08 PM EST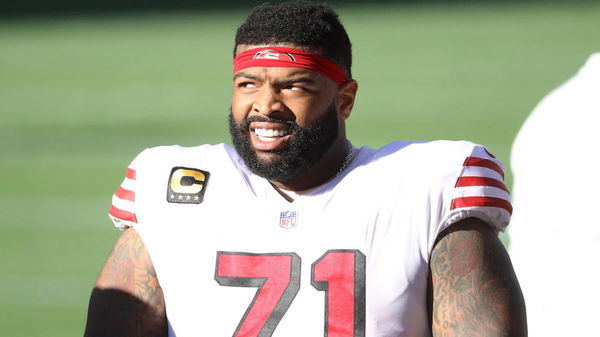 ---
---
Trent Williams and the San Francisco 49ers have had a poor season. Last year's Super Bowl finalists have floundered this season with a 6-9 record this year. The 49ers currently sit 4th in the NFC West and will miss the Playoffs.
ADVERTISEMENT
Article continues below this ad
It has been a disappointing drop-off for the 49ers, who are one of the most historic teams in the NFL. 49ers offensive tackle Trent Williams spoke to NBC Sport in an interview.
Williams himself was injured recently, and will not be competing in their season-closer against the Seahawks. Williams believes that without the significant injuries, the 49ers would be Super Bowl contenders this season.
ADVERTISEMENT
Article continues below this ad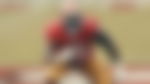 He said, "I honestly think if we had the same team that we opened up camp with, obviously getting Deebo back, I honestly think that we would be fighting for the No. 1 seed right now. I put our healthy roster up against anybody's roster. It sucks losing games." 
Williams believes that the 49ers, at full health, are genuine Super Bowl contenders. However, consistent injuries to key players over the course of the season derailed much of the momentum they had.
Williams also discussed his time with the 49ers. Williams landed in San Francisco last year and has found happiness again in the locker room.
Trent Williams happy in San Francisco
"It sucks that we got a Super Bowl roster and it sucks that we weren't able to put those guys on the field together as many times as we needed to have a successful season…
ADVERTISEMENT
Article continues below this ad
"I was just so blessed to put back on my cleats and strap my helmet back up and enjoy the camaraderie of the locker room."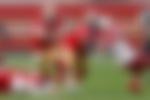 When reflecting on the season, Williams was saddened by how the team performed but felt overjoyed about the environment in the 49ers locker room.
ADVERTISEMENT
Article continues below this ad
He said, "It was bittersweet. It sucks that we didn't fulfill our potential, but it was definitely sweet getting back out there with the guys, feeling that adrenaline rush again of playing football and just being the person I believe that God designed me to be."  
With the 49ers' season practically over, they enter their game against the Seahawks with no pressure or expectations. Perhaps this is the game where we can see some potential that the 49ers will have during the 2021 NFL season when most of their stars will return healthy.