Twitter Celebrates Twenty Years of Tom Brady in the NFL
Published 09/24/2021, 7:30 AM EDT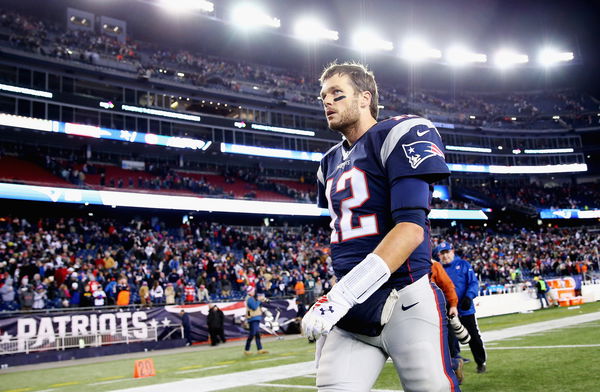 On 23rd September twenty years ago, a legend was on the rise. Tom Brady, who was working his way up the team charts, finally got a chance to play. However, his appearance resulted from an on-field injury suffered by Drew Bledsoe against the New York Jets.
Bledsoe, the then QB1 of the Patriots, chose to keep the ball and in an attempt to run across the field, collided with Mo Lewis. His collision resulted in a spike in his blood pressure and was taken to the hospital where it was discovered that his lung had collapsed.
ADVERTISEMENT
Article continues below this ad
The defining moment of Tom Brady
Tom Brady worked his backside off throughout the season to become the QB2 quarterback to get a shot in the regular season. It was an opportunity sent from heaven to Tom and, as we all know, the rest is history.
In the 2001 season, Tom Brady led a fairly mediocre franchise to win the Lombardi Trophy. A situation nobody believed would have happened. His performances thereafter gained lots of traction, because of which Drew, after his recovery, never got a chance to play anymore.
To celebrate his 20 years as the starting quarterback, people took to Twitter to express their raw and strong emotions for Tom Brady.
Twenty years ago today, Mo Lewis hit Drew Bledsoe, opening a door for Tom Brady.

— Christopher Price (@cpriceglobe) September 23, 2021
20 Years Ago Today: Mo Lewis hits Pats QB Drew Bledsoe late in 4th quarter.

Bledsoe comes in for one more series.

Backup, a sixth round pick from Michigan named Tom Brady, comes in.

Bledsoe never gets his job back. @TomBrady becomes the 🐐

(My signed ticket from game) pic.twitter.com/aYDvmGN8Fj

— Darren Rovell (@darrenrovell) September 23, 2021
Twenty years ago…
Week 2, 2001…
Mo Lewis hit Drew Bledsoe.

You know the rest of the Tom Brady story.

Zach Wilson was two years old that day. Mac Jone was three.

— Andrew Siciliano (@AndrewSiciliano) September 19, 2021
Brady changed the course of NFL
ADVERTISEMENT
Article continues below this ad
"Everyone knew Tom had the goods," ESPN analyst and former Patriots offensive tackle Damien Woody told Yahoo Sports this week. "The intangibles, they were oozing out: smart, very driven, command, good teammate, just worked his butt off behind the scenes. You just saw Tom methodically work his way up the depth chart, so none of it was a surprise."
"He was very coachable, and you knew if this dude got a shot, you might have something here. I could see him making things happen. That's not just my take, but I think it's fair to say there were a lot of guys that felt the same way."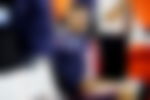 Tom changed the course of the Patriots by winning six Super Bowls during his stay with the franchise. Could it be imagined how different the NFL would have been had Drew chosen to throw the ball instead of running with it?
ADVERTISEMENT
Article continues below this ad