Twitter Goes Crazy After Eminem, Snoop Dogg, Kendrick Lamar and Dr Dre Announced for Super Bowl LVI Halftime Show
Published 10/01/2021, 3:19 PM EDT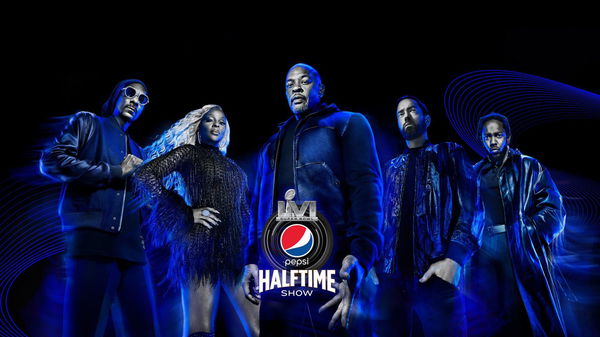 ---
---
It's always a huge deal when the Super Bowl halftime lineup is announced. However, owing to its hip-hop and R&B talent, this year's lineup has piqued the interest of football and music lovers alike. Dr Dre, Snoop Dogg, Eminem, Kendrick Lamar, and Mary J. Blige will perform together for the first time in Super Bowl LVI's halftime show on February 13th, 2022, according to the NFL.
ADVERTISEMENT
Article continues below this ad
With the big match set for Inglewood, California's SoFi Stadium — the first Super Bowl in the Los Angeles area in 30 years — the 2022 halftime show will focus on West Coast hip-hop, with Long Beach legend Snoop Dogg and Compton's Dr. Dre and Lamar each performing for the first time on that stage. Jay-Roc Z's Nation will again produce the Pepsi Halftime Show in part.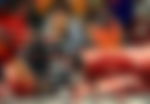 "This is history in making" – Jay Z in his official statement
ADVERTISEMENT
Article continues below this ad
The official announcement saw artists like Jay Z and Dr. Dre release their own statements. "The opportunity to perform at the Super Bowl Halftime Show, and to do it in my own backyard, will be one of the biggest thrills of my career," Dr. Dre said in a statement. "I'm grateful to Jay-Z, Roc Nation, the NFL, and Pepsi as well as Snoop Dogg, Eminem, Mary J. Blige, and Kendrick Lamar for joining me in what will be an unforgettable cultural moment."
Jay-Z added in a statement, "On February 13, 2022, at the Super Bowl LVI in Inglewood, California, in the new SoFi Stadium, Dr. Dre, a musical visionary from Compton, Snoop Dogg, an icon from Long Beach and Kendrick Lamar, a young musical pioneer in his own right, also from Compton, will take the center field for a performance of a lifetime. They will be joined by the lyrical genius, Eminem and the timeless Queen, Mary J. Blige. This is the Pepsi Super Bowl Halftime Show. This is history in the making."
Twitter goes berserk after NFL's Super Bowl lineup announcement
Eminem, Kendrick Lamar, Jay Z, Snoop Dogg, Dr. Dre, and Mary J Blige performing together? Obviously, the world would go crazy. Here are some of the best twitter reactions to the NFL announcement –
Kendrick Lamar multi Grammy winner, Pulitzer Prize winner, and now Super Bowl performer just a decade into his career. Insane.

— Wow 🦅 (@wowhespittin) September 30, 2021
This is hands down the greatest Superbowl halftime show of all time. 💯🔥🔥🔥

Also remember that JAY-Z has creative control over who performs every year at the Superbowl! 🐐

— Big John Boatright ⛎♐🔥4️⃣4️⃣4️⃣ 👼🏼 ✨ (@BigBoatright) October 1, 2021
ADVERTISEMENT
Article continues below this ad
ADVERTISEMENT
Article continues below this ad