Twitter Loses Its Calm After Tom Brady Sounds Sick During Press Conference Ahead Of New England Patriots Fixture
Published 10/01/2021, 3:33 PM EDT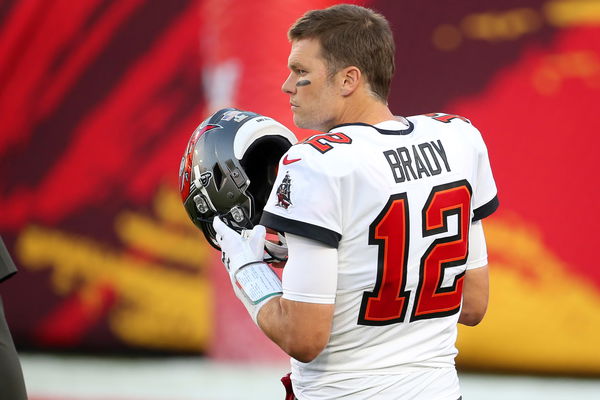 ---
---
Tom Brady playing against his former coach Bill Belichick and New England Patriots would definitely be one of the most sought out displays of the season. But only if that ever happens!
ADVERTISEMENT
Article continues below this ad
The veteran quarterback gave his weekly press conference in Tampa, and during the conference, his raspy voice got more attention. One reporter asked Brady about the hoarseness of his voice.
ADVERTISEMENT
Article continues below this ad
Tom Brady is sick, and he doesn't know what it is
"I don't know, I've had a few of these days. I don't know what the deal is, so I gotta try to figure this out," Brady said. "I said my throat's more tired than arm. Imagine that."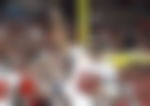 Following this, a reporter reminded the 44-year-old Buccaneer about similar hoarseness to his voice in summer. "Same thing — I know," Brady said. "It came back. I know. Very strange. Something must be a little — I can't explain that, so."
Brady's rough voice seems to be under the weather, which he himself pointed out, but his fans are too worried about his condition and some even speculate that he might even miss his homecoming game at Foxboro.
In his press conference, Tom Brady sounds sick.

"My throat's more tired than my arm."

— Mark Daniels (@MarkDanielsPJ) September 30, 2021
This is fun. If Tom Brady's sick and loses to the #Patriots, everyone will excuse it. If he beats the Pats in his Foxborough return, LOOK WHAT HE OVERCAME!

(Also, the game is still a few days away, so could be a total non-story by then.) https://t.co/tdH1VyW9oL

— Adam Kaufman (@AdamMKaufman) September 30, 2021
Tom Brady sounds insanely sick today!!

— Michael Hurley (@michaelFhurley) September 30, 2021
People keep saying Tom Brady's "cold" is "mind games"…but, for who?? Sick, healthy, superhero…Bill Belichick and the #Patriots aren't preparing for Brady any differently, no matter his circumstances.

— Adam Kaufman (@AdamMKaufman) September 30, 2021
ADVERTISEMENT
Article continues below this ad
Will Brady miss the game?
However, Brady does not seem to get bothered by his sore throat that much. In fact, he jokes around about it during the conference. When asked about whether he'll be having his family at the game Sunday night against the Patriots, Brady jokingly replied, "A lot — first four weeks have been tough on me. The home opener, and then California [last week], Patriots. So after this I'm like, done for the year. I'm tired of it, so maybe that's the problem with my voice."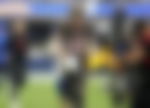 Although Tom Brady revealed he tested positive for Covid-19 after winning the Super Bowl LV, but the quarterback had nothing to add to it to suggest that his sore throat has anything to do with that matter. However, it is most likely that the quarterback will unleash his GOAT-worthy form in the Gillette Stadium on Sunday night.
ADVERTISEMENT
Article continues below this ad