Tyreek Hill vs. DK Metcalf: Which NFL Speedster Would Win the 100m Race?
Published 05/06/2022, 4:30 PM EDT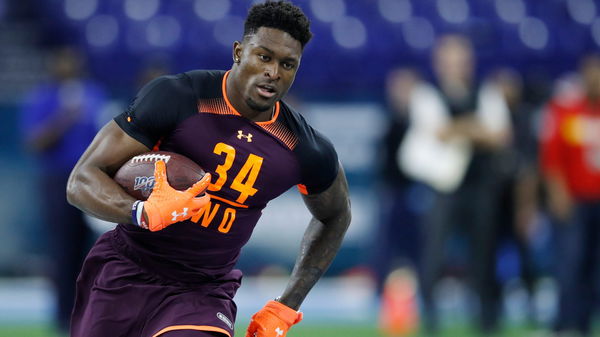 DK Metcalf is one of the fastest players in the NFL. His speed, along with his strength and explosiveness, makes him a very serious threat to the opposition's defense. As a result, the interest around the league in acquiring his services always remains high.
Another player that comes to mind when talking about speed in the NFL is Tyreek Hill. The former Chiefs superstar Tyreek has been nicknamed 'The Cheetah', and rightly so. If not the fastest, he is probably among the top-3 fastest players in the NFL currently.
ADVERTISEMENT
Article continues below this ad
In the recent episode of the Club Shay Shay podcast, DK Metcalf had some interesting words to say. Shannon Sharpe asked him whether he could beat Tyreek Hill in a 100m race, and DK was confident in himself about beating 'The Cheetah.'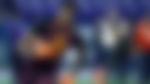 Since then, many people have been wondering who will be the winner in a race between Tyreek and DK. Unsurprisingly, there have been many instances where the former has looked faster than the latter and vice versa.
Who has the fastest record among Tyreek Hill and DK Metcalf in a 100m race?
DK Metcalf has been regularly involved in talks of competing in the Olympics. Recently, the Seahawks WR ran at the USATF Golden Games and Distance Open in Walnut, California. Notably, DK clocked a timing of 10.36s against the best racers in the country and gave a reality check to everyone in the league.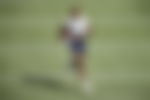 On the other hand, Tyreek has always been involved in track and field activities throughout his career. He has already clocked a sensational timing of 9.98s for his 100m race, but it is considered unofficial. However, his legal personal best timing in 100m is 10.19s. Notably, he has better timing than DK Metcalf.
Who is likely to win the 100m race between Tyreek and DK?
ADVERTISEMENT
Article continues below this ad
Even though Tyreek has had better timing than DK in 100m, you can never count out the latter. If the duo actually decides to compete against each other, then the player who gives more time during the preparation is likely to win.
Put up 50k and the money goes to any charity you want if you win !!! I dm you and you was scared 😂😂 I got receipts https://t.co/zVy03vDOf5

— Ty Hill (@cheetah) May 5, 2022
ADVERTISEMENT
Article continues below this ad
Unsurprisingly, the fans of the NFL are eagerly waiting for DK and Tyreek to announce an official race between them. These two are among the fastest NFL players of all time, and a 100m race between them could become a part of the game's rich history.
Watch This Story: Antonio Brown Announces His Next Album Will Feature Only Athletes From NBA, NFL, And More