'Un-Patriot Like'- Adam Schefter Weighs in on New England Patriots Free Agency Activity
Published 03/16/2021, 9:59 AM EDT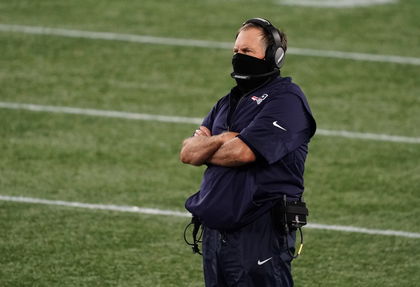 ---
---
The New England Patriots are going all guns blazing in this offseason. After staying relatively quiet, the franchise made a huge splash in the free agency market on Monday (March 15th).
ADVERTISEMENT
Article continues below this ad
Signing players like Matthew Judon, Jonnu Smith, Nelson Agholor, Jalen Mills, Kendrick Bourne, and David Godchaux, the Patriots hoped to plug in the gaps across the field.
This is not something many would associate with the franchise. While Patriots' Head Coach and GM Bill Belichick has been a shrewd tactician in the free agency market over the years, this unprecedented influx of players is definitely a step away from the normal.
ADVERTISEMENT
Article continues below this ad
And according to one NFL analyst, this is a sign of the New England Patriots making sure they don't have a repeat of the 2020 season.
New England Patriots deviate from the norm
During a segment of Get Up, NFL analyst Adam Schefter highlighted how the Patriots free agency moves, in a way, are an admission of just how much the franchise was devoid of talent last season.
"I think it's a couple of things. It's an admission of how little talent there was in Foxborough. And just how much they needed to add to the cover to get back to being competitive.
"And I also think it's a statement that they don't want to experience another year, like the one that they went through last year," he said.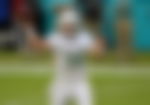 The New England Patriots struggled in 2020, finishing with a 7-9 losing record. Their showing also meant that the franchise missed out on making the Playoffs for the first time in over a decade. Something that they're clearly eager to avoid.
"They came out early, and they started spending. And it always seems interesting to me that when the entire league is going one way and spending on free agents, the Patriots sat back and never did nothing.
"And then yesterday, when most of the league is sitting back and doing nothing, the Patriots jump in," Schefter added.
Given the vast number of deals made by the Patriots so far, Schefter called the move "un-Patriot like".
ADVERTISEMENT
Article continues below this ad
"Think about how active they've been. Think about how many moves they've made. And think about how 'un-Patriot' like that is compared to the way they've operated in other offseasons… I think it surprised people how actually busy they were on the opening day of free agency."
With the New England Patriots going all out to ensure that there's no repeat of last season, do you feel the Patriots can get back to winning ways in 2021?
ADVERTISEMENT
Article continues below this ad