"Unacceptable": Broncos GM Reveals Real Reason For Nathaniel Hackett Dismissal
Published 12/28/2022, 7:00 AM EST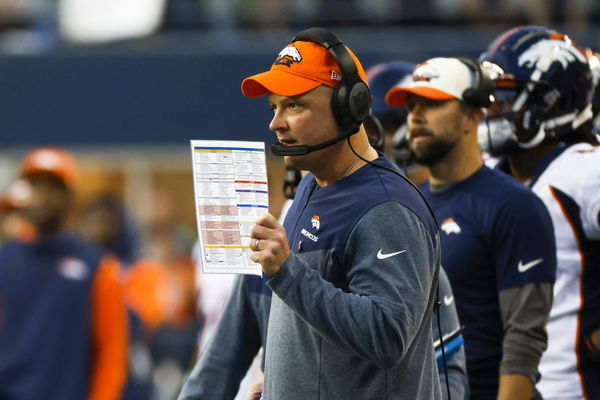 Nathaniel Hackett found himself out of a job this Christmas. Although the Denver Broncos' consistently disappointing performance woes cannot be pinned solely on the former head coach, Hackett hasn't left a savory impression. Broncos Nation has tasted disappointment far too many times this season. And from the looks of it, the team's management has had enough.
In an unfortunate turn of events, the hype surrounding the Broncos' plan to return to greatness at the start of the season came crashing down. George Paton is far from happy with the current circumstances and made it known. So, what did the GM have to say about the Broncos' fall from grace?
The decision to fire Nathaniel Hackett is the Broncos' first move to shake themselves out of rock bottom
ADVERTISEMENT
Article continues below this ad
Paton, like the rest of Broncos Nation, is not amused by the team's lack of success. According to Broncos reporter Zac Stevens, the GM found their 14-51 loss to the Rams embarrassing. Stevens tweeted Paton's statement. The tweet said, "Sunday's game was unacceptable. It was embarrassing for everyone associated with this team. It's nowhere close to our standard." Firing Hackett may be the first of many moves that the team will have to make.
The Denver Broncos have had an illustrious history. Their recent slump to rock bottom has marred the once-successful team's standing in the league. The Broncos may not have seen this downward spiral coming at the start of the season. At the time, the moves that were being made indicated a path to the top.
ADVERTISEMENT
Article continues below this ad
Broncos Nation will not want to witness more of what they've seen this year with Hackett as head coach
The acquisition of Russell Wilson was the Broncos' supposed ticket to success. The QB is known for his unique approach to the game and his success in the past is a clear indicator of his undoubted talent. Denver's hefty contract with Wilson raised eyebrows and the expectations of the NFL world. But since Wilson's arrival, fans have been treated to nothing but sub-par performances.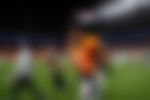 Borrowing from Aaron Rodgers' dictionary of catchphrases, one could call the Broncos' season a "nothing burger". The pressure on Nathaniel Hackett's shoulders perhaps became too heavy of a load to bear. His first season as head coach with the Broncos felt more like a fever dream compared to the success he had as the Packers' offensive coordinator. Now that he's no longer around, the Broncos, Hackett's successor, and Wilson are in it for the long haul. The team will have to shake things up and iron out the many creases within the organization in the months to follow.
ADVERTISEMENT
Article continues below this ad
Watch this story: Russell Wilson and the Denver Broncos are in self-destruct mode after defensive player shouts at the QB.
Edited By: Gurjyot Singh Dadial