Update: Friction Emerges on Aaron Rodgers Trade as Jets Prepares to Finalize Deal With Green Bay Packers
Published 03/17/2023, 11:53 AM EDT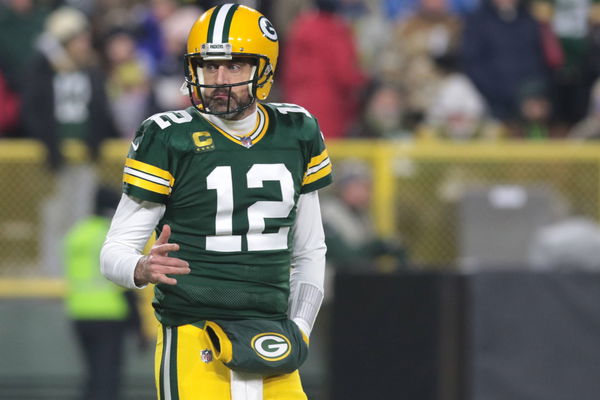 Aaron Rodgers shocked the world on Wednesday, as he announced his intention to play for the Jets on 'Pat McAfee Show'. Moreover, he informed the world that the Packers wanted to move on from him and he's happy to leave the franchise after almost 18 long years. Now, the ball is on the Jets' court to work out a deal with the Packers and get the 4-time MVP to New York as soon as possible. However, there seems to be some sort of dilemma from both sides regarding Rodgers' worth in the market.
Notably, Rodgers has gone through the 'darkness retreat' to contemplate some things from his past and think about his future as well. He appeared on the McAfee podcast, for the first time after his retreat. He actually texted McAfee before the show and wanted to tell the world his side of the story. Now that the story is finally clear from his side, both the Packers and the Jets are looking for a trade.
Aaron Rodgers' trade could create complications
ADVERTISEMENT
Article continues below this ad
As per NYPost, the Packers are looking for a first-round pick, No 13 overall, this year. The Packers also want another pick in 2025, if Rodgers decides to stay with the Jets to play one more year. Right now, there is no deadline for both teams to work out a trade. However, if the Green Bay team wants a draft pick this year, they need to get the deal done before 27 April.
On the other hand, the Jets will start their offseason program on April 17. Certainly, they want Rodgers to join the team during the offseason; hence, they want to work out a deal before that. Safe to say, both teams are playing the waiting game at the moment.
ADVERTISEMENT
Article continues below this ad
At the moment, the Jets seem to be more desperate to sign Rodgers because they don't have that many options in the QB position. On the other hand, the Packers made it clear that they wanted to move on from Rodgers; the QB also echoed the same sentiment. So, they can't really take Rodgers back and are in a corner to make a deal with the Jets. Moreover, no other team has shown great interest in the QB other than the Jets.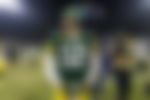 Meanwhile, Rodgers will turn 40 soon; so giving the key to the franchise to a 40-year-old could be a bit risky. Also, the Packers owe Rodgers around $59 million and the Jets probably don't want to give up too much for A-Rod. That's why finding the right value for Rodgers is essential for any team at the moment. Now, we just have to wait and watch to see which franchise blinks first.
ADVERTISEMENT
Article continues below this ad
Watch This Story: Aaron Rodgers puts wishlist rumors to bed once and for all