'Vanilla Ice': Los Angeles Rams Star WR Gains New Locker-Room Nickname
Published 01/02/2022, 7:12 AM EST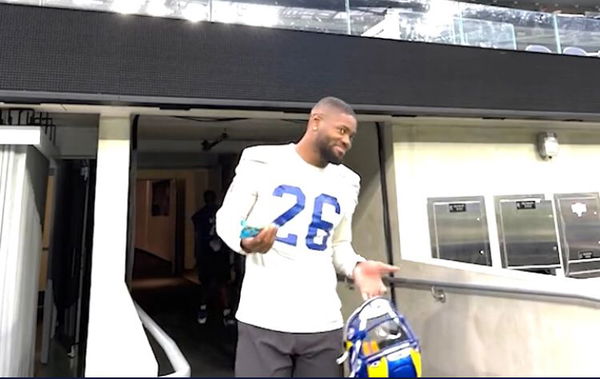 ---
---
Recently the Los Angeles Rams posted a new video featuring cornerback Jalen Ramsey. In that clip, he was weighing on who wore the best outfits for the year 2021. He passed mean comments at his teammates as they walked passed claiming their outfits to be the best.
ADVERTISEMENT
Article continues below this ad
At first, it was Odell Beckham Jr. who claimed that he was the best-dressed player in the squad. But Ramsey roasted the wide receiver big time. He replied, "Boy, you only been here three weeks. And them fits wasn't nothing." That was a pretty harsh remark on the wideout since he has always been seen in the best outfits.
ADVERTISEMENT
Article continues below this ad
Later in the video came safety Terrell Burgess, and when asked, "Who had the best fits of 2021?" The 23-year-old jokingly replied, "I'm going to have to go with Vanilla Ice." At first, he confuses the viewers with his remarks, no one on the Rams roster is named after the rapper, nor is anyone given that nickname, at least, until now.
Los Angeles Rams' safety hints at who "Vanilla Ice" is
But then clearing the air a bit, the safety dropped a big hint as to whom he was referring to earlier. "If you don't know who Vanilla Ice is…" he said, leaning forward on the camera as to give an impression that he is maintaining secrecy, "He's leading the league in reception, reception yards, and reception touchdowns."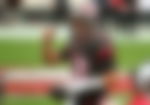 Although, he did not spell out the name exactly, mentioning who the player is. However, his hint was more than enough to assume that he was talking about the star wide receiver Cooper Kupp since he has been dominating the league with his phenomenal campaign.
ADVERTISEMENT
Article continues below this ad
And as Terrell stated that 'Vanilla Ice' was his nomination for having the best fits for the year. Cooper Kupp was shown in the very next cut. But the host, Jalen Ramsey, neglected that claim and said, "I don't want to hear Cooper Kupp. I don't want to hear that either." Evidently, the cornerback hated on the wideout. However, deep down inside, he knew that Kupp deserved that honor.
ADVERTISEMENT
Article continues below this ad
Who do you think should get the award for the best outfit? Write down your comments in the section below!