Vikings WR Justin Jefferson Looking to Explode Under New HC Kevin O'Connell: 'This is my First Head Coach that's Going to be on the Offensive Side Instead of the Defensive Side'
Published 02/06/2022, 9:55 AM EST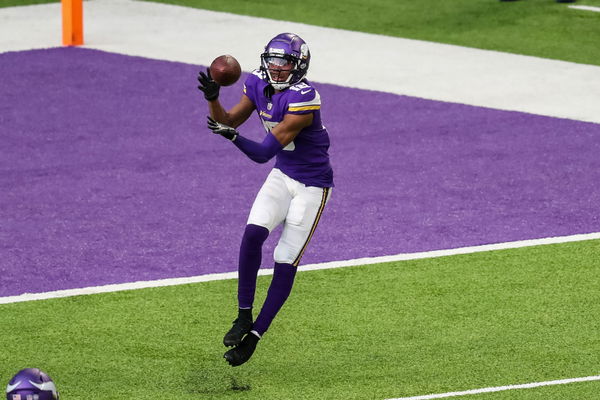 There have been a lot of changes in the Minnesota Vikings recently. The franchise is trying to rebuild itself. With a new general manager and head coach, the Vikings are ready to go. The rookie wide receiver Justin Jefferson is excited about the next season. 
ADVERTISEMENT
Article continues below this ad
The Vikings have selected Kevin O'Connell as their new head coach. The Pro Baller is looking to get better under the leadership of O'Connell. And he wants to break records next season. With all the changes in the management, the Vikings are a squad to look out for in 2022. 
ADVERTISEMENT
Article continues below this ad
Justin Jefferson is excited to play for Kevin O'Connell 
The Rams offensive coordinator Kevin O'Connell is expected to be hired as the Vikings' next HC. The star wide receiver Justin Jefferson is enthusiastic about the idea of playing under O'Connell. Jefferson wants an offensive-minded leader to lead the Vikings' charge.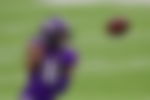 "I've been watching the Rams offense for a minute now," Said Justin Jefferson to NFL Network reporter Cameron Wolfe during the Pro Bowl festivities. "They get their playmakers the ball. They have some tremendous plays, Cooper Kupp wide open all the time. So, I'm excited for it. This is my first head coach that's going to be on the offensive side instead of the defensive side, so I'm happy."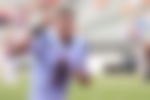 The Rams have made it to the Super Bowl this season with the help of Kevin O'Connell. So Jefferson is excited to see what he can do in Minnesota.
Jefferson almost broke Randy Moss' record
Justin Jefferson was only 16 yards away from Randy Moss' single-season record, which he set in 2003. The two-time Pro Baller had a total of 1,616 yards, while Moss had 1,632.
ADVERTISEMENT
Article continues below this ad
Moving forward, the Vikings star will try to work on himself getting better. "Just getting better, working on my craft." Justin adds, "I can get better at anything. I can get better at everything, really. There's always things for me to improve on, things for me to work on. I'm just going to keep going, man. Always find that new goal to try to reach and keep going. I still didn't beat that record yet, so next year the goal is to beat the record."
ADVERTISEMENT
Article continues below this ad
Under the offensive leadership of Kevin O'Connell, Justin Jefferson is looking to break the record next season. Do you think the young Vikings receiver can break the legendary record of Randy Moss?
Watch This Story: Justin Jefferson, Micah Parsons, Russell Wilson and more Star as NFC Steal the Show Ahead of Pro Bowl 2022 Showdown