Von Miller Backs Drew Lock as Broncos QB1, Not Ruling Out Potential Trade for Aaron Rodgers
Published 06/14/2021, 8:29 AM EDT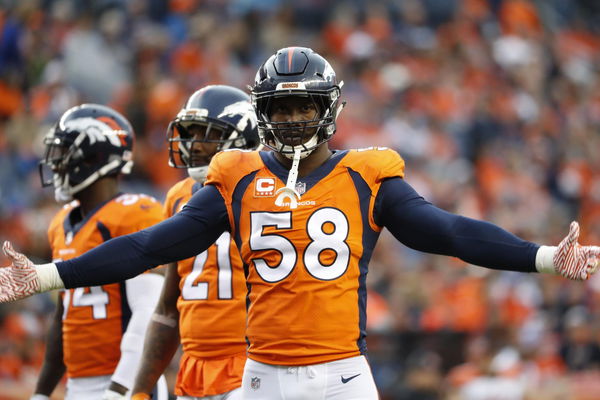 ---
---
The Aaron Rodgers trade saga refuses to die down. Partly because of the recent comments made by Green Bay Packers CEO Mark Murphy over the past couple of weeks.
ADVERTISEMENT
Article continues below this ad
From saying that the QB has "divided" the Packers fan base to calling Aaron Rodgers a "complicated fella", the Packers front office is doing itself no favors.
Thus with an Aaron Rodgers exit looking increasingly likely, multiple teams have been sniffing around for a trade. And one team linked more than anyone else are the Denver Broncos.
ADVERTISEMENT
Article continues below this ad
The Bronco currently have young gun Drew Lock as their starting QB. After an impressive few cameos in 2019, Lock was promoted to QB1 in 2020.
But unfortunately for Lock, his luck soon ran out. Lock faltered as the Broncos finished dead last in the AFC West. With Lock as their starter, the Broncos had a 4-9 record.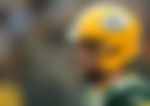 So it's no wonder that the franchise is being touted as favorites to move for Rodgers. But Broncos star Von Miller isn't getting his hopes us just yet.
Aaron Rodgers a target, but Von Miller has faith in Lock
Talking to the Las Vegas Review-Journal, Von Miller highlighted the sort of impact a move for Aaron Rodgers would make to any side.
"It's crazy to think about, you know, getting an Aaron Rodgers," Miller said. "You put him on any team in the league and he changes that team."
Aware of his side being linked with a move for the QB, Von Miller though said that he didn't want to get his hopes up. Drew Lock is remains their starter, and that's the man he's going to back till anything else materializes.
ADVERTISEMENT
Article continues below this ad
"If you get too emotionally involved in those guys, and then it doesn't happen, now you got Lock over here looking like… What about now?" Miller said.
"So you don't want to get too emotionally attached to the rumors… You start thinking, 'Oh, we're going to get Aaron Rodgers or Deshaun Watson. But hold on, wait a minute, we've got Drew Lock. That's who we're running with. That's who we're going into the season with until anything changes," he added.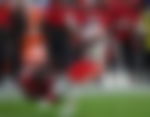 ADVERTISEMENT
Article continues below this ad
Miller and the Broncos have found success switching to an veteran QB in the past. Signing Peyton Manning enabled the side to win their last Super Bowl. Thus pulling off a trade for Rodgers is definitely something that would make sense for the franchise.