Vonn Bell Tackle on Juju Gave Us the Momentum We Needed, Says Bengals Linebacker
Published 12/22/2020, 11:54 AM EST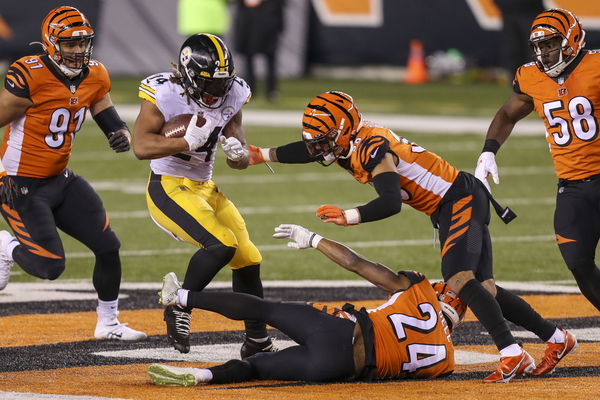 ---
---
Things have gone from bad to worse for the Pittsburgh Steelers. After starting the season 11-0, the Steelers have lost 3 on the trot. Their latest defeat coming at the hands of the Cincinnati Bengals. 
ADVERTISEMENT
Article continues below this ad
The Bengals, who lost star quarterback Joe Burrow to an injury earlier in the season, started the first half strong against a faltering Steelers offense. The Bengals did just enough to hold the Steelers back to register only their 3rd win of the season.
A certain battle on the pitch, however, grabbed most headlines. In particular, one play that saw Steelers' wide receiver JuJu Smith-Schuster get hammered by Bengals' safety Vonn Bell. 
ADVERTISEMENT
Article continues below this ad
Vonn Bell takes no prisoners
Juju has been in the spotlight of late for repeatedly dancing at the opposing teams' logo before the start of a game. Something that was not received well by a legion of players and fans.
Towards the end of the first quarter, Vonn Bell set the tone for the game with a powerful tackle on JuJu sending the wide receiver and the football flying.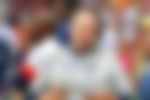 Talking to The Athletic after the game, Bell was vocal about his opinion regarding the Steelers' wide receiver. Bell said that it was "disrespectful" the way the Bengals had to "go out there between the lines and hit him to let him know where he stands." 
Bengals linebacker Josh Bynes said Bell's tackle had a far-reaching impact through the game.
"(That hit gave us) so much momentum, so much energy," said Bynes as the Bengals pulled off the stunning 27-17 win over the Steelers.
ADVERTISEMENT
Article continues below this ad
Nothing to boast, just looking to win
Bell and the Bengals defense closed out the faltering Steelers offense to see the game through to the end. Bell, when asked about the tackle, said he was only focusing on winning the ball game.
"I'm not a boastful guy, man. I just go out there and let my play do the talking. It just happened that it comes to that. I'm just playing football, man. Just going out there and trying to make a play," said Bell.
ADVERTISEMENT
Article continues below this ad
The Steelers have gone from undefeated to 3 Ls in a row. With the AFC top seed looking like a distant dream, the odds of the Steelers making a deep playoff run seems even more unlikely. What does the future hold for the Black and Gold?