"Wanna Watch Another Broncos Game?": NFL World Divided After MVP Candidate Patrick Mahomes Gets Robbed Of Prime time Slot By Another MVP Frontrunner
Published 11/30/2022, 1:00 PM EST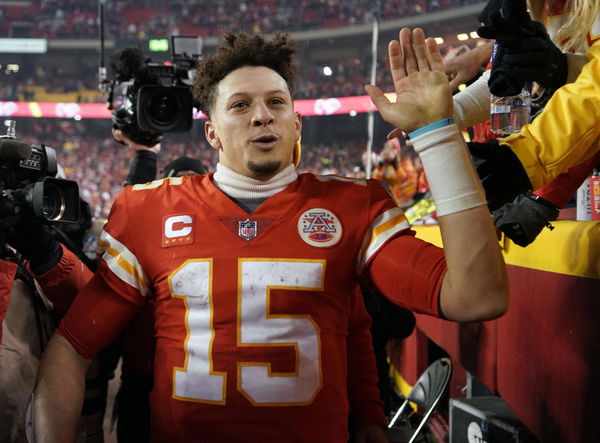 Patrick Mahomes and the Chiefs game against the Denver Broncos has been moved to make way for another MVP challenger's game. The Miami Dolphins Week 14 bout against the LA Chargers now has the prime Sunday Night Football slot. 
The Kansas City Chiefs who were supposed to take on the Broncos at 8:20 PM ET will now have an earlier kickoff. This change might have happned due to the Broncos' lack of performance, alongside the Dolphins' brilliance this season. The Dolphins are on a five-game winning streak and have one of the most potent offenses this season.
ADVERTISEMENT
Article continues below this ad
NFL World reacts to Patrick Mahomes' prime time replacement
Patrick Mahomes' replacement has little perhaps with the Chiefs' season and more to do with the Broncos' disappointing performance. But fans online were quick to observe that the MVP frot-runner is being replaced by another MVP challenger, Tua Tagovailoa. NFL insider Adam Schefter's tweet about this change said, "NFL flexed out of this season's potential MVP Patrick Mahomes and the Kansas City Chiefs vs. the Denver Broncos on Sunday night Dec. 11 to get this matchup instead." Attached to the tweet was a collage of Tagovailoa and Chargers quarterback Justin Herbert.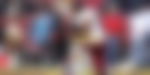 Fans found their opportunity to let others know what they thought of the scheduling change. This fan is tired of the Broncos taking up prime time.
You want to watch another Broncos game? Seriously

— Frank Fleming (@NjTank99) November 30, 2022
Another fan makes a valid statement
Maybe because it's more interesting then watching Mahomes destroy Denver 😱

— 🐬❄️𝕄𝕚𝕜𝕖𝕪❄️🐬| 8-3 (@Touchdownvailoa) November 30, 2022
This user posted a hilarious picture
One user is sure of this year's MVP
Another user makes a hilarious comment
Ain't nobody wanna watch Russ cook TV dinners

— SauceBawse (@DWaibs) November 30, 2022
This user quite literally sparked a fire with this funny picture
The 'Tua for MVP' club is very prominent
Had to put MVP Tua on prime time especially against another playoff competitor 🤷🏻‍♂️

— InsufferableFinsFan (8-3) (@InsuffFinsFan) November 30, 2022
This Chiefs fan makes a strong statement
As a chiefs fan good. The world shouldn't have to be forced to watch the broncos

— KingCanadian (@kingCanadian31) November 30, 2022
ADVERTISEMENT
Article continues below this ad
The rescheduling of the Chiefs' game is perhaps a reflection of the disappointment in the way the Broncos have been performing.
Mahomes and Wilson have challenges ahead of them
ADVERTISEMENT
Article continues below this ad
The NFL World, especially Broncos Nation, is not amused by their lack of consistency. Wilson's move to the Broncos has not been successful. He has fallen short of the mark all season. From the looks of it, another 'let's ride' from Russell Wilson is bound to release a torrent of rage from the Broncos Nation. Fans are sick of the QB's persistent optimism without visible results. The Chiefs are currently ranked well above the majority of the league. Before they take on the Broncos, Mahomes and Chiefs will face the Cincinnati Bengals.
WATCH THIS STORY: Six NFL losers who became big winners with one performance Tom Brady Drew Brees Michael Vick Brett Favre
Edited By: Gurjyot Singh Dadial