'Want to Stack Good Quarterbacks'- Atlanta Falcons GM Hints at Franchise Scouting for Matt Ryan's Replacement
Published 04/13/2021, 2:35 PM EDT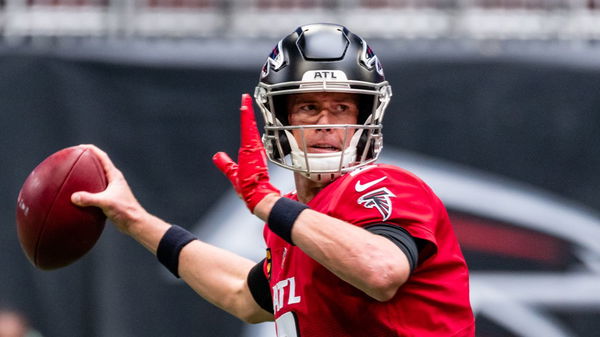 ---
---
The Atlanta Falcons have had at their disposal for many years a commodity that is rare in the NFL. A franchise quarterback. Drafted by the Falcons back in 2008, Matt Ryan is undoubtedly the best QB to have ever donned a Falcons jersey. 
ADVERTISEMENT
Article continues below this ad
With over 55,000 passing yards and 347 touchdowns, the quarterback has been a hallmark of consistency over the years.
Winning the MVP award in 2016, the quarterback almost won his side its maiden Lombardi Trophy in Super Bowl LI against the New England Patriots. But we all know how that game turned out.
ADVERTISEMENT
Article continues below this ad
Ryan will be 36 by the start of the new league campaign. And while he continues to be a reliable performer some believe he's past his best. 
The franchise can address this in the upcoming draft. The Atlanta Falcons have the fourth overall pick for the 2021 installment of the NFL Draft. 
So far there's not been a lot of chatter about what the franchise might do with the pick. But Falcons' new GM Terry Fontenot's recent comments might make one believe that the franchise could be looking to draft a new QB.
A new QB1 for the Atlanta Falcons?
During an interview with the Atlanta Falcons official website, Fontenot said that the franchise has been scouting the quarterbacks available closely.
"We want to, as much as we can, get to them. See them in person, and just take advantage of those exposures because it's the most critical position in the NFL," Fontenot said.
Fontenot went as far as to say that he'd be willing to "stack" quarterbacks in his roster.
"We want to stack good quarterbacks. It's a prime time to do it when you have a player like Matt Ryan because when you can get in the right quarterback, you don't have that pressure to play him right away," he said.
"So it just opens up so many possibilities, and we have to make sure we're evaluating those positions, and we feel good about where we are there," he added.
The franchise has multiple ways to go about this situation. They could indeed draft themselves a quarterback for the future. And now truly is as good as time as any to draft a young QB.
WATCH STORY- NFL 2021 Mock Draft – Possible Landing Spots for Top 5 Running Backs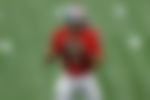 With Trevor Lawrence being the consensus #1 overall pick, players like Zach Wilson, Mac Jones, Justin Fields, and Trey Lance might be available when the franchise goes on the board.
ADVERTISEMENT
Article continues below this ad
They could as well use this statement to lure teams in need of quarterbacks to trade the pick. This will probably give the Falcons a few more picks to fill in various deficiencies.  
Which path do you feel the Falcons should go with regarding their fourth overall pick?
ADVERTISEMENT
Article continues below this ad
READ MORE- Who is Trevor Lawrence's Wife? Marissa Mowry Ties the Knot with Long-Time Beau
Trending Stories