Warren Moon Predicts Seattle Seahawks Downfall Due to Russell Wilson Woes
Published 04/10/2021, 6:17 PM EDT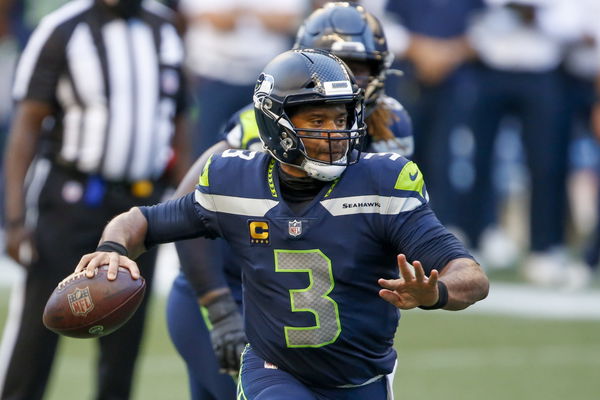 ---
---
Russell Wilson-led Seattle Seahawks concluded their 2020 NFL campaign with a disappointing 20-30 loss at the hands of the Los Angeles Rams in the Wild Card Round. They suffered a shock defeat at the hands of their divisional rivals, courtesy of a strong defensive display by Aaron Donald and Jalen Ramsey.
ADVERTISEMENT
Article continues below this ad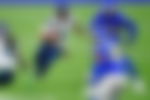 Wilson finished that game with 174 passing yards with 2 passing TDs against 1 interception. The veteran quarterback had a stellar season with the Seahawks, throwing for 4,212 passing yards with 40 passing TDs against 13 interceptions.
ADVERTISEMENT
Article continues below this ad
But he had a tough time throughout the season. A poor performance from the Seahawks' offensive line saw Wilson get sacked on 47 occasions. Prior to that, he was taken down on a career-high 48 sacks in 2019.
Russell had reportedly asked HC Pete Carroll for extensive protection from the O-line heading into the 2021 season. But a certain former NFL man thinks the situation is going to go from bad to worse in Emerald city.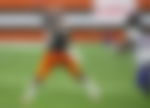 What's in store for Russell Wilson and the Seahawks in 2021?
NFL Network Jim Trotter and Steve Wyche were joined by NFL HOFer on the latest episode of the Huddle & Flow podcast. He predicted that the marriage of Russell Wilson and the Seattle Seahawks will end in a bitter divorce.
He said, "I think it's kind of headed, unfortunately, in the same direction [as Lynch and Sherman]. I think right now it's almost like a marriage that's started to just have squabbles and they're squabbling about certain little issues, whether it's pass protection, whether it's talent. There's all these little squabbles going on right now. And I think because of Russell's contract situation, there's not a whole lot the Seahawks can do as far as moving him somewhere else, even if they wanted to."
ADVERTISEMENT
Article continues below this ad
"So, I think he's definitely there this year unless they just want to take a hit and not become a really good football team for a year or so. But I think that the marriage is not going to end very well going down the road. I think this squabble is going to turn into more of a separation and then a divorce at some point. And that usually happens with most players anyway. You just don't like it to happen because of the two sides not getting along," Moon said on the podcast.
The Seahawks have brought in OT Cedric Ogbuehi and G Jordan Simmons, to bolster their offensive line. But only time will if that's enough to give Russell Wilson added protection within the pocket.
ADVERTISEMENT
Article continues below this ad