Was New York Giants' Dexter Lawrence Penalized for a Perfectly Timed Snap Against the Washington Football Team?
Published 09/18/2021, 9:23 AM EDT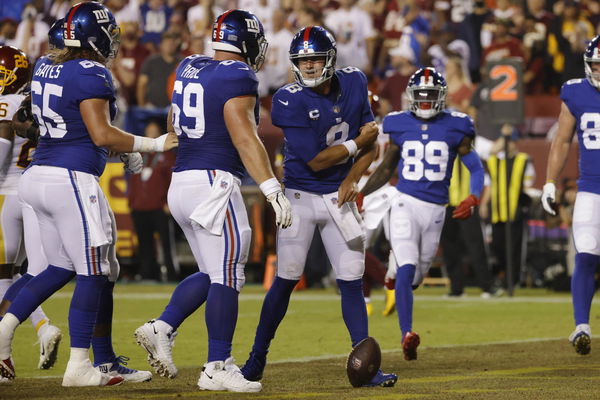 ---
---
There seems to be no room for doubt why the New York Giants lost their second game in a row, but there seems to be a clash of opinion on whether Dexter Lawrence penalized for a perfectly timed snap? Or was the snap illegal?
ADVERTISEMENT
Article continues below this ad
The Giants, however, were reckless throughout the game as they made mistakes after mistakes, giving the Washingtons a call for the points each time. Although they had the decision on the snap were called off, the final score sheet would have favored the Giants with a clear 29-27 win.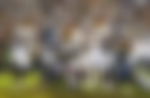 A decisive snap for the New York Giants
ADVERTISEMENT
Article continues below this ad
Considering previous year's NFC East Division standings, the division has one of the most competitive teams in the league. And losing even one match can make an enormous difference in the final standings.
Which is exactly what happened to the Cowboys last season. So with the situation at hand, the decision could produce some undesirable effects for the Giants.
The rule for Neutral Zone Infraction states, "A defender enters the neutral zone prior to the snap, causing the offensive player(s) in close proximity (including a quarterback who is under center) to react (move) immediately to protect himself (themselves) against impending contact; officials are to blow their whistles immediately."
Dexter Lawrence took the blame
ADVERTISEMENT
Article continues below this ad
However, in the case of the linebacker, Dexter Lawrence it can be noticed that he moves a fraction of a second before the snap has been played, forcing the offensive player to react quickly in order to defend himself against impending contact. After the game, Dexter took the blame on himself for the illegal snap that caused the Giants their second game.
The NFL too believes as according to NFL reporter of The Washington Post, Mark Maske in a tweet, "source says: "He was offside." That source says "two separate officials called it at the same time" and the accuracy of the call has been supported by video evidence." Later on, mentioning that the offside call was supported by "Hawk-Eye tech."
ADVERTISEMENT
Article continues below this ad
However, the internet seems to be exploded with different opinions. Although Dexter's snap seems to be a fraction second earlier to be called perfect. Tell us what are your opinions on the matter in the comments below.