Washington Commanders Owner Dan Snyder's $100 Million Megayacht Fails to Impress in Front of Jerry Jones' 357-Foot Sea Monster That Costs More Equal to Tom Brady
Published 06/29/2022, 10:00 AM EDT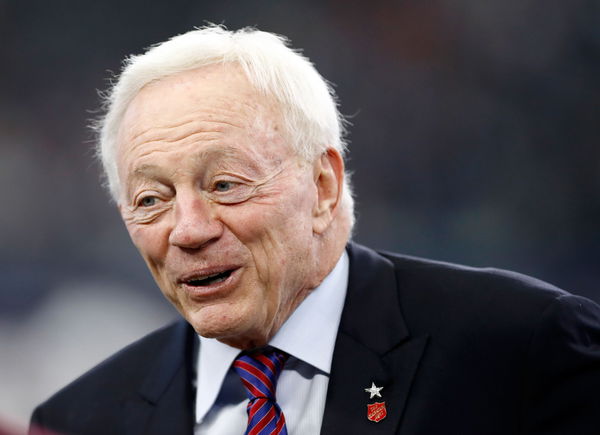 When it comes to NFL team ownership, some of the richest individuals in the United States are found revolving around the noise. Such is the case with billionaire owners of the Dallas Cowboys Jerry Jones and Washington Commanders Dan Snyder. Consequently, both super-rich owners own a string of cars, homes, and other luxury items.
ADVERTISEMENT
Article continues below this ad
But their most famous possessions, apart from their teams, are their multi-million dollar super yachts. Jerry Jones's beast of a super yacht, costs twice as much as that of Dan Snyder. Both super-yachts have immaculate features that people only dream of yet never get to experience.
Looking at the features, Jerry's yacht, Bravo Eugenia, has two helipads. It has been built in Holland and features a gym, spa, a sauna and a steam room. Moreover, it has a garage for Jones' jet skis and boats. The Bravo Eugenia is 357 feet long, probably one of the most premium quality super yachts owned by the billionaires in the NFL.
ADVERTISEMENT
Article continues below this ad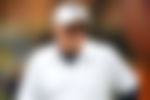 On the other hand, Dan Snyder, the owner of Washington Commanders, has a net worth of $4.2 Billion. And he knows what he wants to buy with it. The billionaire owns a super yacht that boasts the world's first floating IMAX theatre. His yacht, Lady S, is close to Jones' yacht in dimensions. Dan's Lady S is 305 feet long.
ADVERTISEMENT
Article continues below this ad
Cost comparison between Bravo Eugenia, owned by Jerry Jones, and Snyder's Lady S
The Cowboys' owner, Jerry Jones, makes extravagant purchases, and his super yacht is no exception. Bravo Eugenia costs $250 Million, which is interesting since it's Tom Brady's entire net worth! Similarly, Dan Snyder's 2019 purchase, Lady S, costs $100 Million. Therefore, Jerry's super yacht costs more than twice as much as Snyder's beast.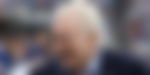 ADVERTISEMENT
Article continues below this ad
In addition, Lady S has some state-of-the-art features as well. It has a commercial helicopter landing pad and facilities to golf and play basketball, football, and volleyball. There are eight VIP suites with 8K TVs and a large swimming pool. Plus, a $3 Million IMAX theatre was built at his special request. What do you think of these extravagant super yachts?
Watch This Story: Donald Trump vs Jerry Jones: Which billionaire friend has the upper hand in net worth