Washington Commanders Purchase $100 Million Worth Land in Virginia As Preferred Location for New Home Stadium Amid Ownership Fiasco
Published 05/24/2022, 6:28 PM EDT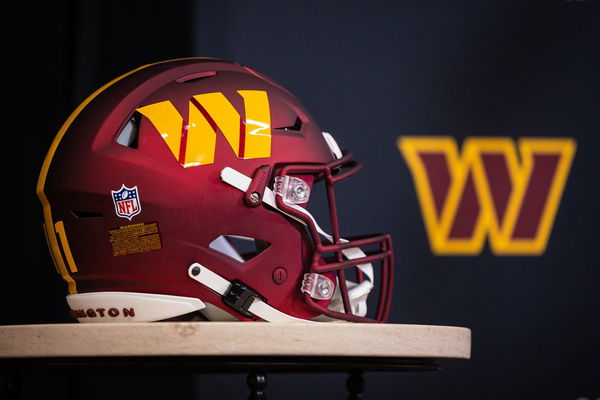 NFL franchise Washington Commanders seem to be entering the next phase in establishing their identity. The franchise has bought around 200 acres of land in Prince William County in Virginia. The excess of $100 Million purchase will possibly be part of building their new stadium and amenities around the structure for future development.
According to ESPN's John Keim, while the rumored deal was completed last week, official filing with Prince William County is pending. The Commanders might not be stopping soon as other options remain open.
ADVERTISEMENT
Article continues below this ad
They were reportedly eyeing a 65 to 70 acres site almost 23 miles from Washington, D.C., and right off an exit on I-95 in Woodbridge, Virginia.
The Washington Commanders have purchased 200 acres of land in Prince William County, Virginia for more than $100 million, per @john_keim.

One source called it the team's "preferred site for a new stadium," but options remain open. pic.twitter.com/jWuLQ9gU7e

— Front Office Sports (@FOS) May 23, 2022
The freedom to develop the facilities in the area seems to be the most alluring factor for the Commanders' hierarchy. They have detailed plans to create a translucent roof domed stadium, a practice facility, and an amphitheater.
They will also create a small indoor music arena, along with setting up the business and residential complexes. It will mark the end of their association with the FedEx Field stadium built by former owner Jack Kent Cooke and opened in 1997.
Can the Washington Commanders usher in a new era amid recent developments?
It seems to be a promising attempt by the Commanders' hierarchy to further bolster the new-look franchise. Despite facing troubles recently, owner Dan Snyder is pushing forward with his plans and sending a statement of intent. While they seem to like all the sites, they remain in wait for any monetary commitments they can receive. Both the state and William County could potentially make contributions f the build.
ADVERTISEMENT
Article continues below this ad
While the news is exciting, the franchise continues to keep its options open. They have other plots in other areas available like Maryland, Columbia, and other areas of Virginia. There seems to be a drive from the franchise and their fans to return to RFK Stadium in the District of Columbia. It was their original home from 1961-66 seasons.
But it remains a pipedream due to it being on federal land and various government hurdles to pass. It currently is the most unlikeliest option.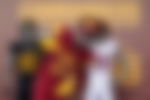 ADVERTISEMENT
Article continues below this ad
While the owners face troubles off the field, switching their homes could be to create their legacy. The 2022 NFL campaign might see a team that is slowly but surely returning to its roots. But the franchise will aim at getting back to being a force in the league.
Watch This Story: Quarterback Sensation Josh Allen Bluntly Warns Vets Tom Brady & Aaron Rodgers Ahead Of 'The Match'
Edited By: Deepika Bhaduri