Everything You Need To Know About Julie Donaldson
Published 07/21/2020, 2:34 PM EDT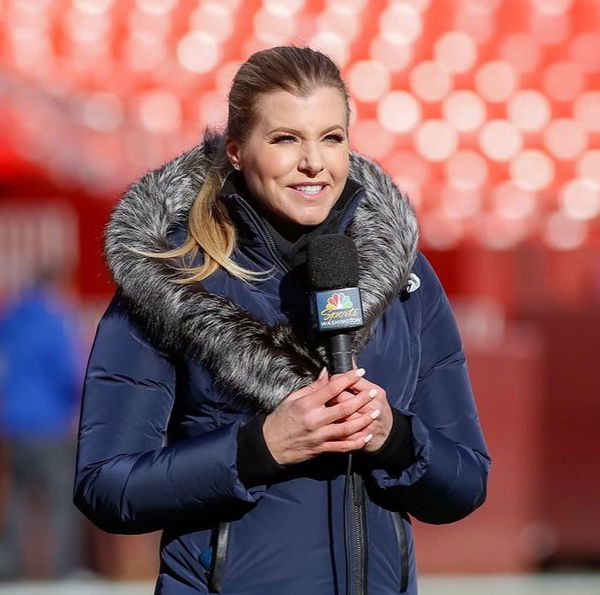 It's safe to say that the NFL franchise in Washington is going through a major transition right now. Majority stakeholder Dan Snyder is being scrutinized and analyzed in the American media for various issues. This year, Washington has made headlines for their off-field scandals rather than on-field work.
ADVERTISEMENT
Article continues below this ad
Another interesting piece of information coming from the capital is regarding popular sports anchor, Julie Donaldson. As per reports, the former NBC anchor will be joining Washington's radio team in place of Larry Michael.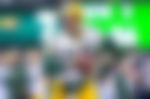 ADVERTISEMENT
Article continues below this ad
Washinton NFL franchise bringing in Julie Donaldson, says NFL insider
Washington's NFL team is hiring NBC anchor and reporter Julie Donaldson to lead its radio broadcast team this season. In addition to working for the radio broadcast team, Donaldson will hold a senior-level role in the organization.

— Adam Schefter (@AdamSchefter) July 21, 2020
As per a report in the Washington Post, NFL sportscaster Julie Donaldson is now the full-time head of radio broadcasting at the franchise in Washington. In doing so, she becomes the first woman to hold a full-time role as part of an NFL team's radio booth.
Julie Donaldson's appointment comes in the wake of veteran radio broadcaster, Larry Michael leaving. The NFL franchise in Washington was hit with various sexual harassment allegations last week by The Washington Post itself. Several female employees gave detailed accounts of sexual harassment incidents on that report.
ADVERTISEMENT
Article continues below this ad
One of the major names to emerge in the story was that of Larry Michael. The 62-year old announced his retirement last week itself. Donaldson will arrive in Washington to take up his role.
"This is a challenge I've been preparing and working towards for nearly 20 years in sports media, including the last decade in Washington. I am excited to join the organization as we begin a new era and I look forward to working with my new colleagues in making it stronger than ever. I also want to thank [team owner Daniel Snyder] and the Washington Organization for trusting me with this tremendous opportunity,"  Julie said, as reported by the Washington Post.
Julie has been in the sportscasting industry since 2006. She joined SportsNet New York when the company was formed back in 2006. The 42-year old was last part of the NBC Sportscasting department in Washington. She also won the Miss Florida USA pageant back in 2001.
ADVERTISEMENT
Article continues below this ad
The path-breaking journalist is also known for her work in community rehabilitation. She testified in a domestic violence case involving two female guests who had been assaulted at her apartment in June 2008 by her then boyfriend Ivan Lattimore. The former was then arrested and charged with three counts of assault and battery and one count of indecent assault. Julie is the current vice chairwoman of the Florida Coalition against Domestic Violence. She hopes to achieve a similar role on such a committee in Washington as well.