Washington Football Team Head Coach Ron Rivera Opens up About His Relationship With Alex Smith
Published 03/10/2021, 3:03 PM EST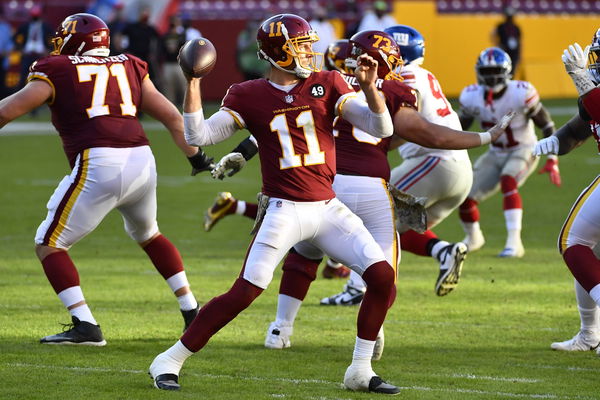 ---
---
The Washington Football Team had an iffy 2020 campaign. The franchise made the playoffs by clinching the #1 seed from the NFC East but did so by finishing with a 7-9 losing record. They could thank their stars that the other franchises in the division weren't up to the task this past season.
ADVERTISEMENT
Article continues below this ad
In the playoffs, Washington didn't last long. In fact, they were knocked out by eventual champions, the Tampa Bay Buccaneers in the Divisional Round. But to cap off what had been a rather frustrating year, the franchise had one shining light. The comeback story of Alex Smith.
Alex Smith – A comeback story for the ages
ADVERTISEMENT
Article continues below this ad
Smith, who had to spend two years away from the field due to a series of unfortunate events involving injuries and complications from surgeries, made his comeback in the Week 10 game against the Cincinnati Bengals. 
Under Alex Smith, the Washington side looked like a team worthy of competing in the playoffs. Smith played eight games last season and with him starting, WFT had a 5-1 record.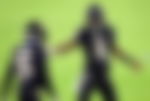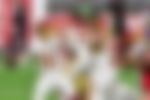 But soon after the season, Alex Smith made a shocking revelation regarding his treatment by the franchise during his tenure there. The quarterback in an interview with GQ said he felt like a "wrench in the team's plan," and that he was an unwanted man. 
Following his statement, the franchise released the quarterback and soon met with immense backlash. And for the first time since Smith's release, WFT head coach Ron Rivera had some things to say about the QB. 
Washington Football Team had its reasons
During a team press conference, Ron Rivera addressed the comments made by Smith in the article. And interestingly, Rivera said he agreed with most of Smith had to say.
"To be quite honest with you, I don't disagree with a lot of things that he said. I really don't," Rivera said.
But the head coach said that there's a reason he was hesitant to bring back Smith as a starter.
"I said, 'Alex, I'll be honest, I was scared to death. I didn't know what to expect.' Which I believe he appreciated, was (me) just telling him how I felt — how hard it was for us," Rivera said. 
"There's a part that people don't understand, and that's we — as a coaching staff — had to look through this and think through this. And it was always in the back of my head, what if he gets hurt again? 
ADVERTISEMENT
Article continues below this ad
What if he hurts that leg — that specific leg — again? I'm going to be the guy that put him back on the field and let him get hurt again. So I told him, I fought with that, struggled with that every day," Rivera added.
Rivera added that he expects Smith to definitely be back in the NFL next season. "Knowing Alex, from just this year, he'll get an opportunity to play again… He really will, I think. And he'll do a great job at it. That's who he is."
Following coach Rivera's comments, do you side with his reasoning regarding the treatment that Alex Smith got from the franchise? 
ADVERTISEMENT
Article continues below this ad
ALSO READ – NFL Analyst Believes Jets can Win a Super Bowl With Sam Darnold