'Wasn't a Good Decision': LA Rams Coach Sean McVay Takes Responsibility for Failed Fake Field Goal Attempt
Published 11/16/2021, 9:15 AM EST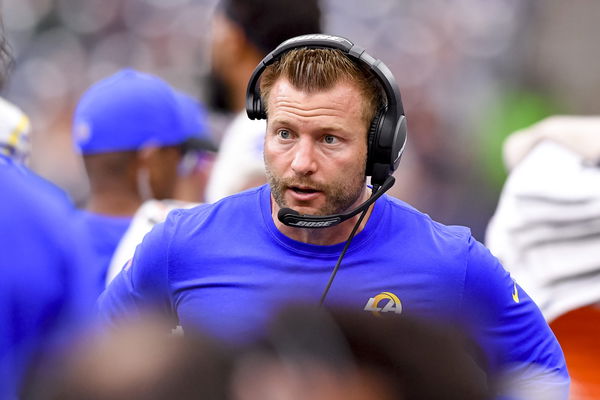 ---
---
Los Angeles Rams tried an unconventional play late in the first half of the game when they were trailing the San Francisco 49ers by 21-7. Risking the possession of the ball, head coach Sean McVay decided to go for something out of the blue.
ADVERTISEMENT
Article continues below this ad
As the teams lined up for a field goal, holder Johnny Hekker pulled the ball before the kick and threw a pass to Kendall Blanton. Although the tight end got tackled by D. J. Jones before reaching the first-down marker, failing the plans to sneak in seven points in the scoreboard.
ADVERTISEMENT
Article continues below this ad
Sean McVay admits his bad decision
Sean McVay reflected upon his failure after the 31-10 loss to the 49ers at Levi's Stadium and took responsibility for the call that could have given the Rams an easy three-point gain heading into the second half of the game.
"In hindsight, it wasn't a good decision. So, you know, that's my responsibility. It was something that we felt like we had a chance to work. They made the play, we didn't, and that falls on my shoulders," McVay told reporters.
However, a few points lead wouldn't have helped the Rams either since the Niners unleashed their wicked side with an incredible defensive display. They dominated the running game thereon and headed for a much-needed victory against the previously 7-2 Rams.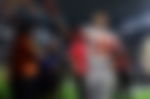 ADVERTISEMENT
Article continues below this ad
Los Angeles Rams and San Francisco 49ers will meet again
The Rams who were playing their first game with Odell Beckham Jr. failed to seal a win yet again. And the contribution by the three-time pro bowler was also close to nothing. However, Sean McVay will still get a chance to win against the Niners as the two sides will meet again later this season.
ADVERTISEMENT
Article continues below this ad
Until then, the Rams head coach has plenty of time to ponder on the bad decision or the bad execution that he made in the first half. The Rams, after losing their third game of the season to their division rivals, have gained a difference from the division toppers Arizona Cardinals yet again.