WATCH: 32-Year Old Aaron Rodgers Destroying The Detroit Lions in a Thrilling Last Minute Finish
Published 05/06/2022, 4:45 PM EDT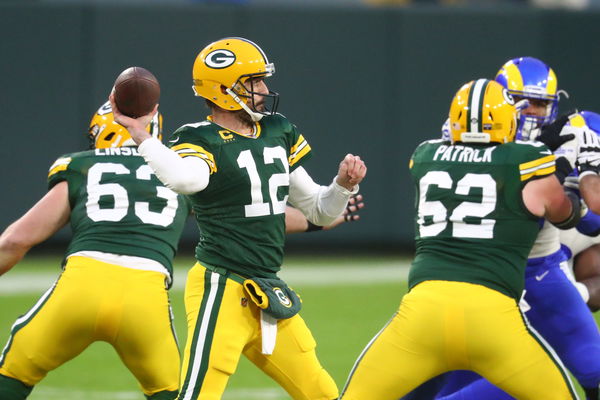 Green Bay Packers quarterback Aaron Rodgers has had a distinguished NFL career. But among his stunning highlight reels, there is one that stands tall above the rest. The 2015 Packers team was under the coaching of current Cowboys head coach Mike McCarthy. The team was on their way to a 10-6 record and on their way to the playoffs. But it was their game against the Detroit Lions in Week 13, which is a happy memory.
The hail-mary pass play was part of coach McCarthy's 'Last Eight Plays' segment during his tenure in Wisconsin. While it was a play used by the defense to bat down the ball, it came in handy against the Lions with the game at stake.
ADVERTISEMENT
Article continues below this ad
The former Super Bowl champion's amazing 61-yard Hail Mary pass was caught by TE Richard Rodgers to snatch the game away.
 

View this post on Instagram

 
It was a play that silenced the Ford Field as then Lions QB Matthew Stafford was stunned by what had just happened.
The play led to the Packers' QB stating, "This one, obviously, ranks up there as one of the greatest joys on the field that we've had together as a team and personally." While the play was designed for then-Packers WR Davante Adams, it was the Packers TE, who was opportunistic.
The one and only Aaron Rodgers to Richard Rodgers play in the NFL
While the Packers' QB is credited with the heave down the field, it was their TE who made the uncontested catch. While the game is famously called the 'Miracle In Motown,' its legend lives on for every Packers fan. It was the perfect way for the Packers' TE to close out the night on one of his best performances.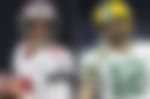 ADVERTISEMENT
Article continues below this ad
He ended up recording 8 receptions for 146 yards. But his main contribution came before the big moment in the game. He had 2 catches of 26 and 11 yards on the touchdown drive as they got closer to the win.
It was a game that embodies why fans come to watch NFL games. It clearly shows how the game isn't over until the final horn.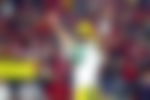 Following the game-winning play, fans saw the whole team and coach McCarthy take to the field in celebration. The 2022 NFL campaign might present the reigning league MVP with another opportunity to make a Hail Mary pass.
ADVERTISEMENT
Article continues below this ad
Watch This Story: Brittany Matthews Shares More Photographs From Wedding Featuring Emotional Message to Patrick Mahomes